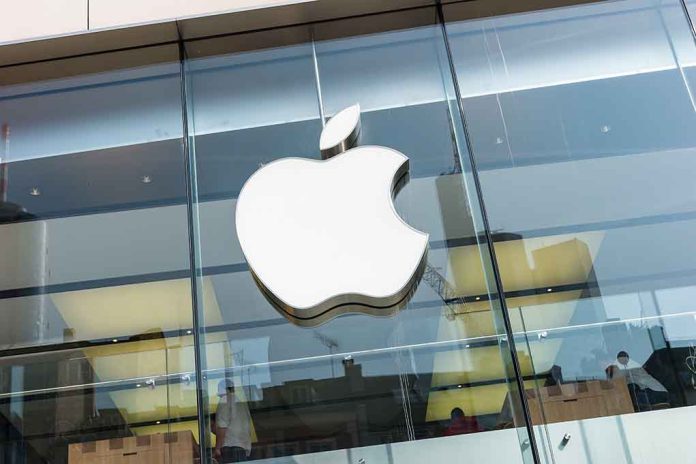 The World's Number ONE Most Valuable Company Just Got Knocked Off Its Perch
(IntegrityMag.com) – Over the last number of years, and particularly since the outbreak of the COVID-19 pandemic, much of the noise in global capital markets has surrounded tech companies. As work and social interaction moved online, the value of companies in the space skyrocketed. However, as we move away from the COVID-19 pandemic and into the grasp of other sources of market volatility, there are signs this trend could be about to change.
Saudi Aramco Takes the Top Spot
On Wednesday, May 11, oil company Saudi Aramco became the most valuable publicly-traded company globally, knocking tech giant Apple into second place, according to a report from CNBC.
Company valuations use a measure known as market capitalization. This value refers to the total number of shares a company has outstanding multiplied by the price of one share on the market. It's essentially the amount of money you'd receive if you were to sell every single share of a company at its current stock price.
This model depends heavily on market movement, and the stock market has seen significant volatility over the last number of weeks. As fears about inflation and interest rates have gripped the economy, many top performers have been suffering major setbacks. Apple's share price dropped 5% on Wednesday alone, and it's currently around 20% below its highest point on January 4 of this year.
However, oil stocks have surged recently due to the ongoing Russian invasion of Ukraine and the consequent spike in oil prices. Saudi Aramco's share price has increased 27% since the beginning of 2022. This year's progress follows a strong 2021 for the company; in March, it reported a net income of $110 billion in 2021, up from $49 billion the previous year.
Broader Trends in the Market
It's not just Apple investors who are feeling the pain. A wide range of publicly traded firms, particularly those in the tech sector, have experienced a dismal year in 2022 thus far. According to a recent report from the Los Angeles Times, April was the worst month for the Nasdaq (an index that leans heavily on tech) since the crash in 2008.
There's bad news outside equities markets, too. Cryptocurrencies, the hot-button alternative investment vehicles that have taken the world by storm in recent years, have been sliding rapidly. A Reuters report from last week noted bitcoin fell below the $30,000 mark for the first time in almost a year on Tuesday, May 10. The most popular crypto coin's price had recovered somewhat by the end of the week, but it's still well below the major peaks it hit in 2021.
Stay tuned. Things may get worse before they get better.
Copyright 2022, IntegrityMag.com