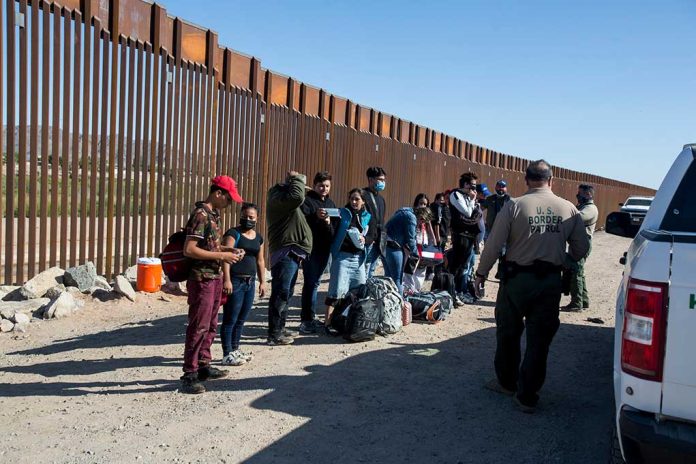 Biden Is Quietly Throwing People Out
(IntegrityMag.com) – Despite the massive immigration problems that have plagued President Joe Biden since his earliest days in the Oval Office, his administration remains intent on making life as easy for undocumented migrants as possible. Officials plan to end Title 42 and the Migrant Protection Protocols (MPP) despite major pushback from Conservatives and other groups. However, it appears Biden is not as firm in his opposition to these policies as he has led people to believe.
Biden Ramps Up Title 42 Expulsions Ahead Policy's End
On Thursday, May 5, the Associated Press published a report on the Biden administration's efforts to deport an increased number of migrants under Title 42 ahead of its scheduled revocation. Officials reportedly confirmed the administration has recently sent as many as 20 Nicaraguans and 100 Cubans a day into Mexico under Title 42.
According to a senior Mexican official, who spoke to the AP on the condition of anonymity, Mexico only agreed to accept Cubans and Nicaraguans on April 26. Before that, Mexico had only accepted migrants from Honduras, Guatemala, El Salvador, and its own citizens. Mexico reportedly agreed to begin accepting Cubans and Nicaraguans because of the large numbers of each attempting to gain entry to the US in recent months.
The End of Title 42
Former President Donald Trump established Title 42 at the outset of the COVID-19 pandemic to limit the spread of the virus. It allows immigration authorities to turn back migrants, including asylum seekers, when they present at the US/Mexico border. The Centers for Disease Control and Prevention (CDC) has announced its intention to discontinue Title 42 on May 23 in light of dwindling COVID-19 case numbers and high vaccination rates. Despite litigation from Republican leaders aiming to push this date back, Title 42 appears set to go out of force before the end of this month.
Title 42 draws its authority from the Public Health Service Act of 1944. It provides for more restrictive immigration policies if they serve to reduce the spread of communicable diseases within the US. Some people argue that it's too premature to end the legislation just yet.
The Department of Homeland Security estimates daily migrant encounters at the border could double once Title 42 ends. There are currently around 9,000 per day on average. To deal with this likely swell, the DHS has put contingency plans in place, including steps to vaccinate migrants in the custody of Customs and Border Patrol.
Is this story a case of Joe Biden failing to practice what he preaches?
Copyright 2022, IntegrityMag.com