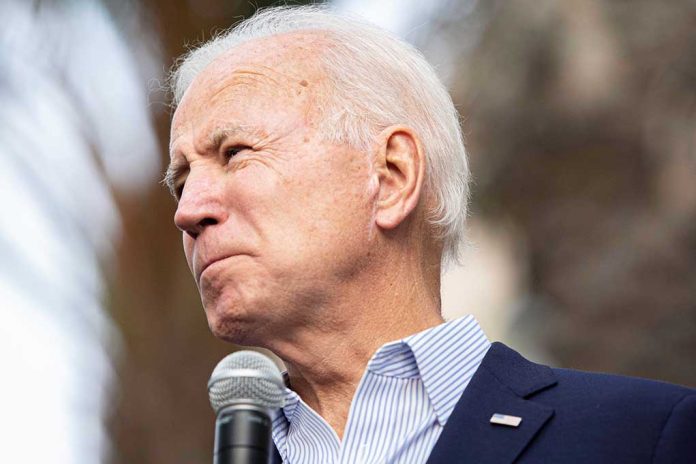 (IntegrityMag.com) – The 2020 presidential election campaign was full of heated arguments on a range of topics, one prominent example being the COVID-19 pandemic. Joe Biden repeatedly attacked then-President Donald Trump for not having a proper plan in place to limit the spread of the virus. Numerous times, Biden claimed he was going to "shut down the virus," not the country. Now that he's president, it looks like he's decided no such plan can possibly exist at the federal level.
On Monday, December 27, President Biden hosted a virtual summit with the governors of various states. During the online meeting, Biden stated there was no federal solution to the problems the COVID-19 pandemic is posing. Instead, he claimed, it was up to leaders at the state level to solve them.
Biden's comments come as the omicron variant of the virus causes a major surge in case numbers across the United States. This has led to excess demand for coronavirus testing facilities in many areas, something the president says will require addressing from the federal government. Yes, the same president who refused to order the tests when offered back in October. Arkansas Governor Asa Hutchinson (R) suggested that the federal government's efforts to buy up tests were making it more difficult for states to get the required amounts for themselves.
Biden: 'There is no federal solution' to coronavirus pandemic https://t.co/HAjVRU4shZ

— TheBlaze (@theblaze) December 27, 2021
Following this pivotal call with state leaders, Biden departed for a vacation at his beach house in Delaware.
Is it time voters started demanding more from their president?
Copyright 2021, IntegrityMag.com