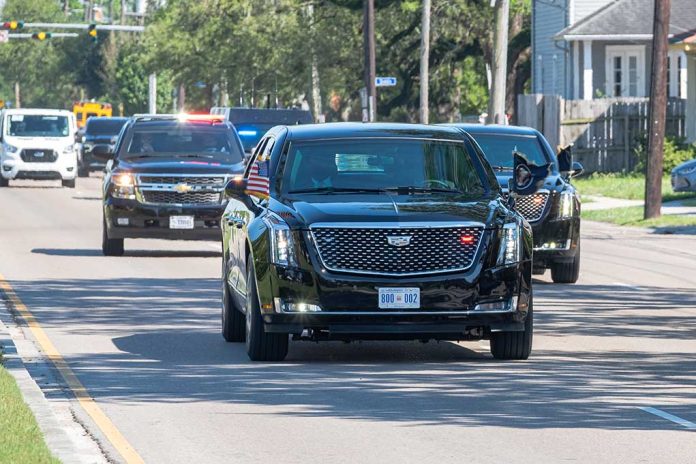 (IntegrityMag.com) – Since President Joe Biden entered the White House, one of his main goals has been to bring the United States closer to carbon neutrality. He's used controversial means to pursue this objective, some of which have attracted criticism from industry groups and political rivals.
This agenda might be easier to take if Biden were practicing what he preached. Much to the contrary, it appears the president is more than willing to emit a heavy carbon footprint when it comes to his personal requirements.
The Biden Motorcade Goes to Rome
On Friday, October 29, the president and First Lady Jill Biden were in Rome, Italy, to meet with the pope. Currently, the rules around COVID-19 management in Italy only allow three people (aside from those cohabiting) to be together in a car. Also, Joe Biden's army of aides and officials was even bigger than usual for his meeting with the pope.
This policy resulted in the Bidens' motorcade comprising a staggering 85 cars. Many of these vehicles are heavy gas consumers; Biden's own car is a Cadillac with eight inches of protective plating.
Ironically, the event came before the president's visit to Glasgow, Scotland, for a climate summit.
Biden's Divisive Climate Policies
The first high-profile carbon reduction policy move Joe Biden made as president was halting construction on the Keystone XL pipeline. The $9 billion-dollar gas pipeline, which would have run 1200 miles from Canada into the US, had been under consideration since 2008. Biden brought progress on the project to a stop when he revoked a permit necessary to build a US stretch of the pipeline. The Keystone XL pipeline would have carried 830,000 barrels of crude oil a day into the country.
Joe Biden also decided to stop granting new oil and gas leases on public land and water through the Interior Department in January. Additionally, he directed the department to review existing leases of this nature and conserve 30% of all federally-owned lands and waters by the end of the decade. He also instructed the federal government to double offshore wind production before 2030.
Biden has repeatedly insisted that the government needs to prioritize addressing climate change, and his policies suggest he's not afraid to step on toes to get it done. Private industry has suffered heavily under his green-focused leadership. Many actual activists are sure to see his indiscriminate use of cars in Rome as a slap in the face.
Copyright 2021, IntegrityMag.com