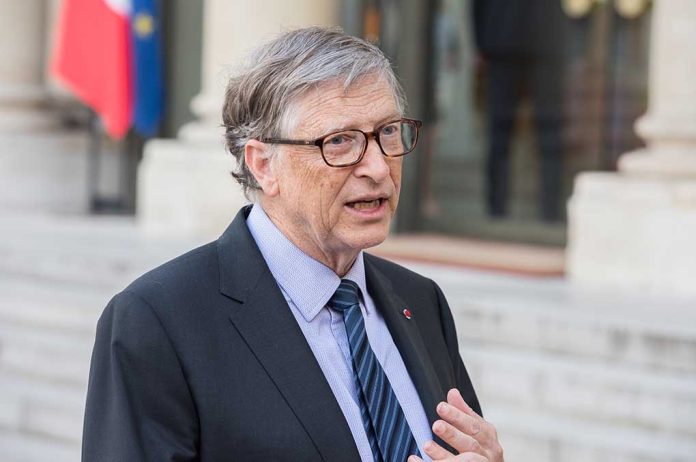 Did Bill Gates Just Admit He Was In Cahoots With Jeffrey Epstein?
(IntegrityMag.com) – Prolific sex offender Jeffrey Epstein's name has become instantly recognizable around the world following his death in a Manhattan jail cell in 2019. As a public figure, any past association with Epstein has become a PR nightmare, as controversial tech billionaire Bill Gates can attest.
On Tuesday, May 3, the TODAY show on NBC aired an episode in which host Savannah Guthrie sat down for an interview with the Microsoft founder. At one point, Guthrie quizzed Gates on his relationship with Epstein, highlighting the fact the financier was already a convicted sex offender by the time he initially met Gates.
Gates conceded that his ties with Epstein were "a huge mistake," especially as he met the financier "a number of times." He explained that he thought Epstein would help him pursue his philanthropic objectives, a view he now realizes was inappropriate.
EXCLUSIVE with @SavannahGuthrie:

Savannah: Why did you continue to meet with [Jeffrey Epstein]?

Bill Gates: "I'd add that to the list of big mistakes including, where Melinda's advice was sound and I should have followed that sooner than I did." pic.twitter.com/ogsqQC4Gq0

— TODAY (@TODAYshow) May 3, 2022
Gates also highlighted that his ex-wife, Melinda French Gates, advised him not to continue his relationship with Epstein. He said he should have heeded his former partner's advice sooner than he did.
Gates appeared on the TODAY show to promote his new book, "How to Prevent the Next Pandemic." He also went into detail on his split from his ex-wife, including references to allegations of infidelity.
Copyright 2022, IntegrityMag.com