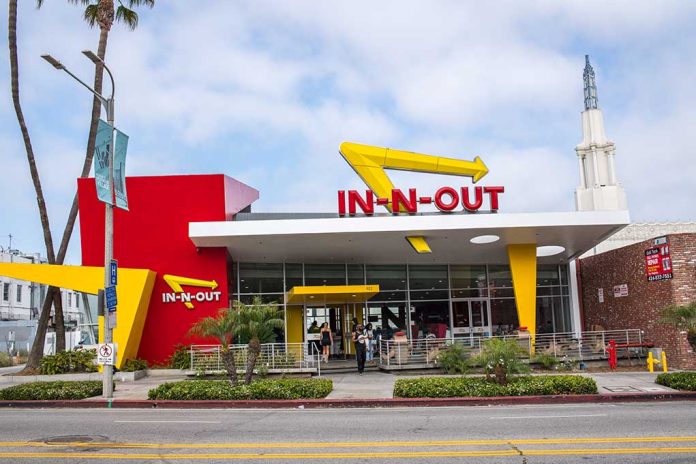 (IntegrityMag.com) – The state of California recently found itself at the epicenter of the national debate around vaccine mandates. The liberal state has some of the strictest rules in the United States on vaccines in the workplace. Its requirements have pitted state officials against In-N-Out Burger, one of California's best-known chain restaurants.
On Tuesday, October 26, health authorities in Contra Costa County, located in Northern California, ordered a Pleasant Hill branch of In-N-Out to close its doors over its failure to check customers' vaccination status or require negative tests. The restaurant had reportedly received four citations and paid several fines before the closure order.
The Pleasant Hill outlet was the second In-N-Out Burger to receive an order to close for this reason, after the restaurant on Fisherman's Wharf in San Francisco had to close its doors two weeks ago. That branch has since reopened, but only for outdoor dining. Two other In-N-Out locations received violation notices on Tuesday as well.
Second Northern Calif. In-N-Out Burger Shut Down for Violating COVID-19 Vaccine Mandate https://t.co/KtGazBYUhC

— NBC DFW (@NBCDFW) October 27, 2021
Arnie Wensinger, the restaurant chain's head legal and business officer, slammed state and local governments in California in a statement for their role in allowing this crisis to unfold. He said it's not the role of private companies to enforce vaccine mandates, insisting the rules are nothing more than government overreach.
Copyright 2021, IntegrityMag.com