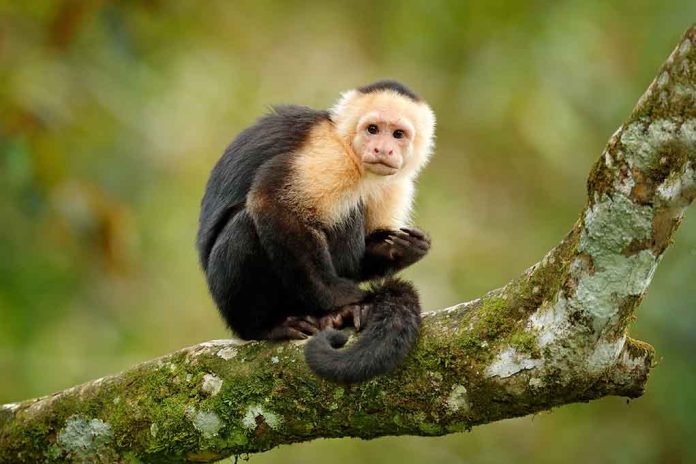 CDC Issues JAWDROPPING Confession About Monkeypox
(IntegrityMag.com) – Media outlets around the world have been discussing the new threat of monkeypox in recent weeks. While US health authorities have not recorded large numbers of cases here yet, the proliferation of the illness overseas has been sufficient to keep public health experts on their toes. Now, a new revelation about the spread of monkeypox within the LGBTQ community has come to light.
Gay and Bisexual Men at Increased Risk From Monkeypox, Experts Say
Dr. John Brooks, an official with the CDC, recently informed CNBC that men in the gay and bisexual communities are currently at an increased risk of contracting monkeypox.
Dr. Brooks stressed the virus was not limited to individuals in the LGBTQ community. Anyone who has close contact with an infected individual can catch the condition. However, because a more significant number of gay and bisexual men have tested positive for monkeypox globally, other men in that community are statistically at a greater risk of catching it.
The CDC doesn't consider Monkeypox a sexually transmitted disease (STD) because it does not pass from person to person via vaginal fluid or semen. However, it does spread following intimate contact with an infected person, which means sexual activity is a risk factor.
What Is Monkeypox?
Brooks stressed that it's becoming increasingly important for both physicians and ordinary people to develop an understanding of the specific symptoms of monkeypox. The condition initially causes flu-like symptoms, such as fever, chills, headaches, and severe tiredness. It then leads to rashes around the body, developing into bumps and blisters.
The primary means by which monkeypox spreads is through close physical contact. Officials say it can also transfer from one person to another through respiratory droplets, but this infection vector is less likely. To catch monkeypox in this way, you would have to spend an extended period of face-to-face interaction with an infected person.
According to an NPR report from last week, experts are doing their best to be realistic about monkeypox's threat to the United States and other Western nations. The small number of cases that US residents have suffered so far have not been severe, and officials don't believe the symptoms in future infections will be significantly worse. Even in countries with poorer health care systems and less access to vaccines, the death rate from monkeypox has traditionally been less than 1%.
So, although it's always good to be careful, monkeypox is not yet a threat anywhere near the magnitude of the COVID-19 virus.
Copyright 2022, IntegrityMag.com