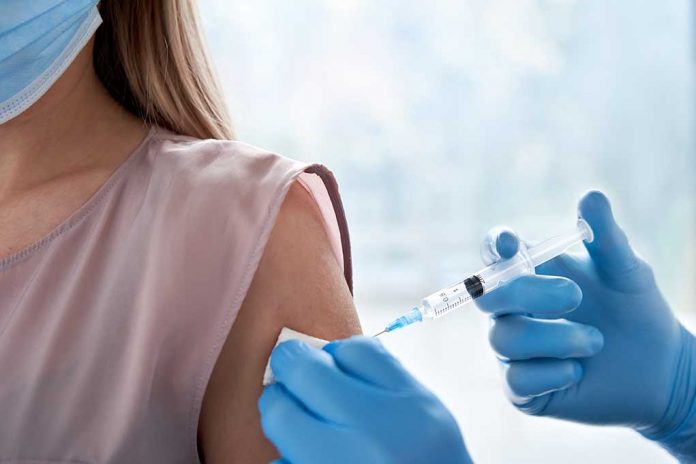 (IntegrityMag.com) – The politicization of the COVID-19 pandemic continues to cause controversy across the United States. Many Conservatives are accusing the Biden administration and supporting Democrats of using the difficult situation to behave tyrannically. Now, it appears the Centers for Disease Control and Prevention (CDC) may have overstepped its authority once again.
On Tuesday, September 7, the CDC changed the definition of the word "vaccine" on its website. The term now refers to a "preparation… to stimulate the body's immune response" against illnesses. The webpage also defines "vaccination," calling it "the act of introducing" an inoculation into the body to produce "protection" from an illness. Previously, the website indicated that a vaccine could "produce immunity to a specific disease."
It may be a subtle change, but with the delta variant of the virus continuing to ravage the nation and fully vaccinated individuals reporting positive cases with symptoms, it's not inconsequential.
CDC Quietly Changes Definition Of 'Vaccine' As COVID-19 Continues To Infect Vaccinated People via @nationalfile https://t.co/8c4Wo7zuVo

— C Mathews 🇺🇸 (@mathews1015) September 9, 2021
Some commentators will, no doubt, see this as a justified response to a developing situation. However, with the increasing political tension around vaccines and the transmissibility of the virus among vaccinated individuals, it's reasonable to wonder why the CDC waited until now to make the change.
Copyright 2021, IntegrityMag.com