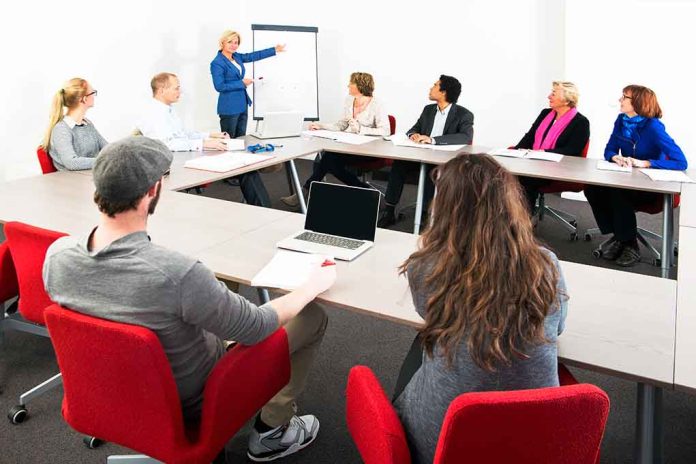 (IntegrityMag.com) – Over the last year, school board meetings have frequently become the setting of heated debates and even occasional violent exchanges. Critical race theory has been at the root of many of these disputes, with conservatives and liberals disagreeing fiercely on the topic.
Now, one Texas school board is currently trying to censure two conservative parents, and the pushback from the community is mounting.
Mary Bone and Danielle Weston complained the Round Rock Independent School District (RRISD) had violated the Texas Open Meetings Act in September when it restricted members of the public from entering a board meeting. Following their complaints, board President Amy Weir agreed to schedule censure resolutions against the pair for an upcoming meeting.
School board uses #covid19 "mitigation" as a gimmick to keep parents away from meetings-then tried to "censure" two board members who don't go along with majority

Texas school board tries censuring conservative members: 'Naked political hit job' https://t.co/OyhW76sweS

— Phil Holloway™ ⚖️✈️ 😁 (@PhilHollowayEsq) December 13, 2021
In a statement to Fox News, Weston described how the board had stripped her and Bone of their authority on the panel, calling what took place a "naked political hit job." Bone and Weston, highly displeased with the board's actions, sought and won a temporary restraining order against the censures on September 22 through a lawsuit the pair filed. The judge in the case granted the order and scheduled a full hearing on December 22.
Is it fair that a school board has the authority to censure members because the majority disagrees with their views?
Copyright 2021, IntegrityMag.com