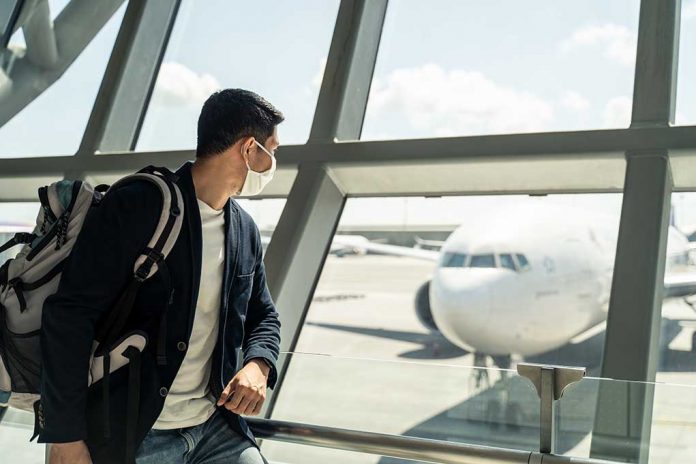 (IntegrityMag.com) – It's obviously not okay to laugh in the face of a story about crime, particularly when the offense in question places others in harm's way. However, there are certainly some ridiculous misdeeds taking place in this world that might tempt us to at least crack a smile.
Such a misdeed has recently occurred in Indonesia. An unidentified man, who police named using only his initials, was arrested in the city of Ternate in the province of North Maluku last month after disembarking from a flight that originated in Jakarta, Indonesia's capital.
Why? He had gotten on the flight disguised as his wife, wearing a niqab (a version of the Islamic veil that covers all physical features other than the eyes) and using her ID. Because the man had COVID-19 at the time of the flight, he couldn't travel using his own identity.
The offender's ruse fell apart when a flight attendant caught him changing his clothes in the airplane bathroom. Police were alerted to what was going on and subjected the man to a COVID-19 test upon landing, which returned a positive result.
An Indonesian man with the coronavirus has boarded a domestic flight disguised as his wife, wearing a niqab covering his face and carrying fake IDs and a negative PCR test result. He was arrested upon landing and tested positive for COVID-19. https://t.co/lHdhdcL9we

— The Associated Press (@AP) July 22, 2021
As Indonesia is currently battling with massive outbreaks of COVID-19, it's obvious the man deserves whatever is coming to him. That said, you have to admire his ingenuity.
Copyright 2021, IntegrityMag.com