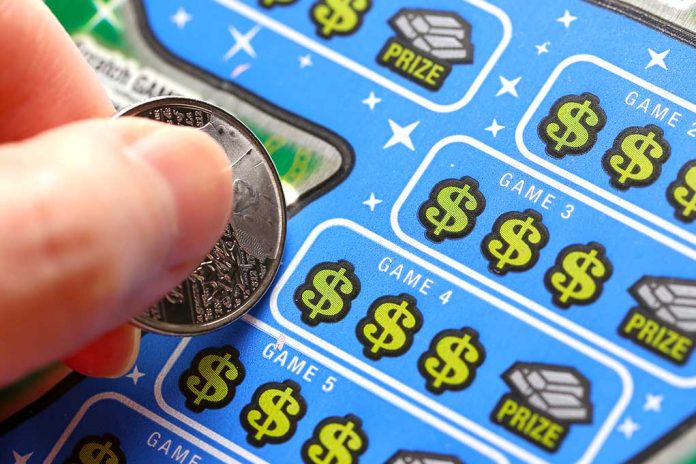 (IntegrityMag.com) – The COVID-19 vaccine has plenty of controversy surrounding it. With the government pushing to have everyone vaccinated, it only makes the people who don't want the shot reject it even more. Perhaps that's how one man felt until he got it. Surely, he's thankful that he did.
Gary Smith of Arlington, TX, recently received his second round COVID-19 vaccine while visiting family in Arkansas. As an incentive to vaccinate, the public health clinic offered either a $20 scratch-off lottery ticket or a gift certificate of equal value to the Arkansas Game & Fish Commission.
Free lottery ticket from COVID-19 vaccination earns man $1 million https://t.co/Dg0PlOXbBN pic.twitter.com/uUXqNgnv4m

— Robert – 1950 Census – archives.gov ☮️☮️☮️ (@robfwtx) July 21, 2021
Not being a resident of Arkansas, Smith chose the lottery ticket. The top-prize-winning $1 Million Spectacular ticket completely caught him by surprise. Newly engaged, Smith plans to use a portion of his winnings to provide his fiance with the wedding of her dreams and treat them both to a spectacular honeymoon.
But the first person Smith shared the news with was his grandma, and she wanted to go out and buy more tickets right away. The Texan also plans to use the money to pay bills and help his family.
Currently, 27 states offer residents vaccination incentives of some sort. Winnings might range from gift certificates and vouchers for shots of liquor to full-ride scholarships or chances to win special state vaccination lotteries. Find out more about your state here.
Copyright 2021, IntegrityMag.com