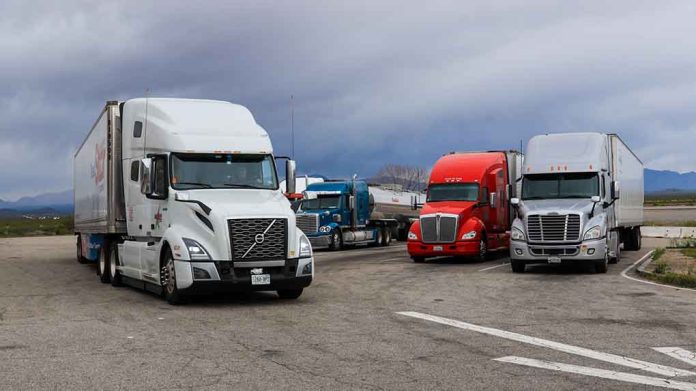 (IntegrityMag.com) – Controversy around vaccine mandates has been the dominant news story in Canada for weeks now. The Freedom Convoy of trucks driven by truckers disgruntled with COVID-19 requirements has caused major disruptions north of the border. Rather than blowing over, it appears this issue is now making its way to the United States, and the authorities are starting to make their preparations.
On Tuesday, February 22, city officials in Washington, D.C. issued an alert about a caravan of trucks they expect to arrive in the city. It's not certain yet when the trucks will arrive or exactly how many there will be, but it appears the disruption will be significant. Some protestors are already getting in position, but others are reportedly waiting for President Joe Biden's State of the Union address, scheduled for next week.
DC On High Alert Against Freedom National Guard Will Deploy in D.C. in Advance of Trucker Protest – Greet Freedom WIth Military https://t.co/2lxMLwE3EI

— Dr. Jake Baker (@DrJakeBaker) February 24, 2022
According to one Pennsylvania trucker who plans to participate in the blockade, the objective is to stall traffic on the highway known as the Capital Beltway, which goes around the city. He said protesters would ensure emergency vehicles can make their way through, but they will not make the same exception for people going to and from the workplace.
Will the Biden administration allow this peaceful protest to unfold, or will officials take measures to restrict it as Canadian leaders did?
Copyright 2022, IntegrityMag.com