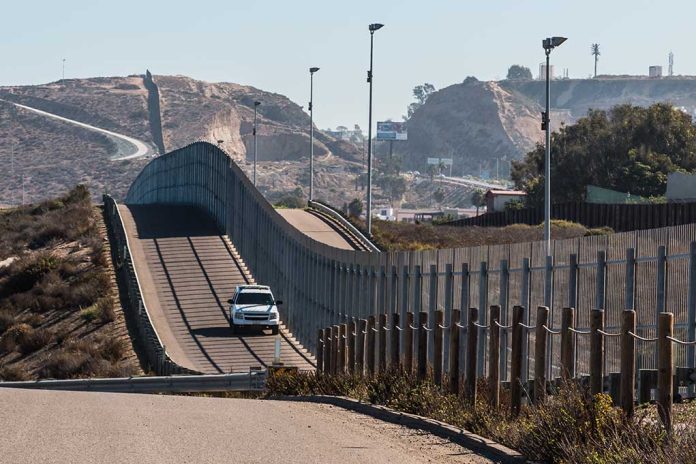 Democrats Move To Destroy CRUCIAL Trump Era Policy Again
(IntegrityMag.com) – Since President Joe Biden took office, his most consistent challenges have revolved around immigration. His open-border policies have led to huge waves of inward migration at the southern border, with unaccompanied children comprising many of those arriving. One of the few tools border authorities can currently use to stem this uncontrolled flow is Title 42, a Trump-era order. Yet, Biden and the Congressional Democrats are determined to eliminate that option as well.
Democrats Block Pro-Title 42 Legislation for the 5th Time
Democrats in the House of Representatives have blocked a Republican bill seeking to prevent President Joe Biden from ending Title 42. This initiative marks the fifth time they've done so this year.
The Centers for Disease Control and Prevention (CDC) first expressed an intention to do away with Title 42 in April of this year. However, a Trump-appointed federal judge blocked the agency from doing so, pending a full legal review of the matter.
The PAUSE Act, sponsored by Rep. Yvette Herrell (R-NM), would stop the administration from ending Title 42 until it has done away with all emergency measures and advisories related to COVID-19. However, House Democrats will not even allow the bill to go up for debate.
Though COVID-19 is no longer as much of a threat as it was, many Republicans believe Title 42 should remain in place to address the drug crisis. Many dangerous narcotics in the United States, particularly fentanyl, enter via the southern border.
What Is Title 42 and How Does It Work?
Former President Donald Trump put Title 42 into effect in March 2020 as measure to contain COVID-19. It draws authority from the Public Health Service Act of 1944, which gave the president the authority to block the entry of migrants from another country to contain the spread of infectious diseases. No president had ever enacted the legislative provision before Trump's use.
Title 42 allows border authorities to immediately expel migrants who present with symptoms at the southern border. Should the government scrap the measure, border officials would need to process all migrants seeking asylum or other immigration benefits before deporting them. Experts believe the change will entice more migrants to attempt to enter.
Conservative critics have repeatedly slammed the Biden administration's efforts to eliminate Title 42. They opine that the president's opposition to the measure is part of a broader preference for open borders, one they feel has caused major harm since his inauguration.
Do you think Title 42 should remain in place? If the Biden administration and congressional Democrats succeed in ending the protocol, what do you think the consequences will be at the border?
Copyright 2022, IntegrityMag.com