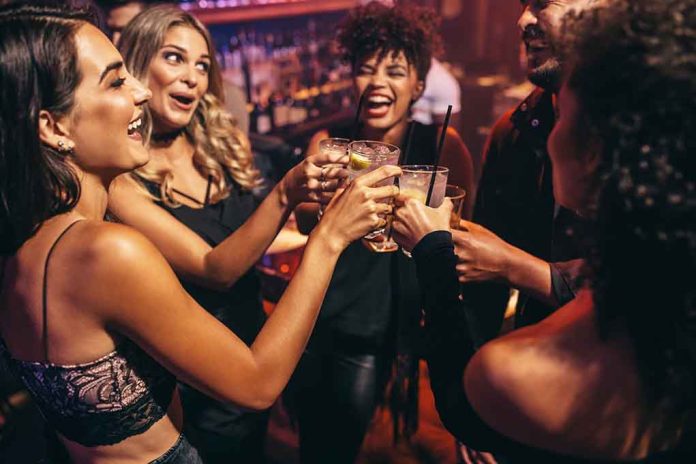 (IntegrityMag.com) – We've lived with the COVID-19 pandemic for around two years now. The biggest cost we've borne has undoubtedly been the large-scale loss of human life, but there have been other costs too. Countless Americans have struggled because they've lost access to paid work during the pandemic, leaving many in precarious financial situations. Such concerns were far from the mind of one TikToker in the United Kingdom recently.
Ellie Middleton told her boss she had come down with a case of the virus and couldn't attend work. The truth, however, was she just wanted to go out with her friends for the night.
I faked having COVID to party and my boss found out https://t.co/76rNhW0zGM pic.twitter.com/h1ocP0lCxo

— New York Post (@nypost) January 26, 2022
Middleton thought she'd gotten away with it until she received a text from her boss inquiring as to her whereabouts. She denied she was out with friends, unaware one of them had posted a video of the group on Snapchat. Her boss, connected to this individual, had seen it. She tried coming up with excuses, but the boss wasn't receptive.
Middleton documented the whole ordeal on her TikTok page, and the video currently has over 230,000 views.
So, what do you think? Is this all a harmless bit of fun, or did this young lady recklessly exploit a serious and tragic public health situation in her attempt to get one over on her employer?
Copyright 2022, IntegrityMag.com