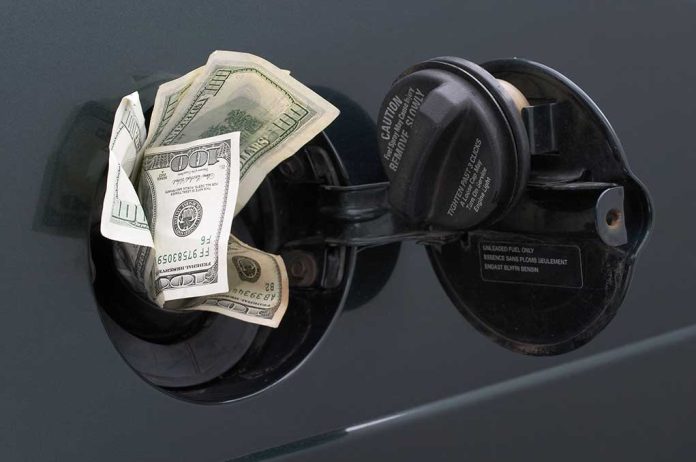 (IntegrityMag.com) – Rising gas prices across the United States are a growing source of concern. As families struggle with high general inflation and the other economic difficulties accompanying the COVID-19 pandemic, car travel prices are reaching record highs.
There are a number of causal factors to consider, but President Joe Biden's anti-fossil fuel agenda is the chief culprit, according to many analysts. In one California town, gas prices have reached a truly staggering height.
Gas in Gorda, CA
Gorda is a small town in California, historically notorious for its high gas prices. Its remote location adds considerably to the transport costs related to gas, and the fact it only has one gas station means there's no price competition. Now, with average prices quickly creeping up across the nation, Gorda residents have been paying a staggering $7.59 for a gallon of regular unleaded gasoline and $8.50 for a gallon of premium.
These numbers might be eye catching compared to those in the rest of the nation, but they illustrate a broader trend. The Energy Information Administration (EIA) revealed on Monday, October 18, the average price of a gallon of gas at US pumps stood at $3.32. This price was up from $3.27 the previous week and $3.19 the week before. It's also a $1.17 increase over the average price on the same date in 2020.
Where Do We Go From Here?
President Biden spoke at a CNN Town Hall on Thursday, October 21. When asked about the problem with gas prices, he admitted to host Anderson Cooper he didn't see the situation improving in the immediate future. He did express optimism prices would start to drop early next year, but he didn't share details of any plan to help this happen. The president said he might effect a minor change in gas prices using the Strategic Petroleum Reserve but added that such an intervention would not bring average prices below three dollars a gallon.
Analysts have pointed to Joe Biden's attempts to bring about carbon neutrality in the United States as one of the main reasons for this trend. His administration has, for example, shut down projects like the Keystone XL pipeline. Other relevant factors include high demand and a shortage of supply coming from OPEC.
While Biden had no answer regarding bringing prices down in the near term, he insisted that investment in renewable energy would solve the problem in years to come. Is this the right move for America?
Copyright 2021, IntegrityMag.com