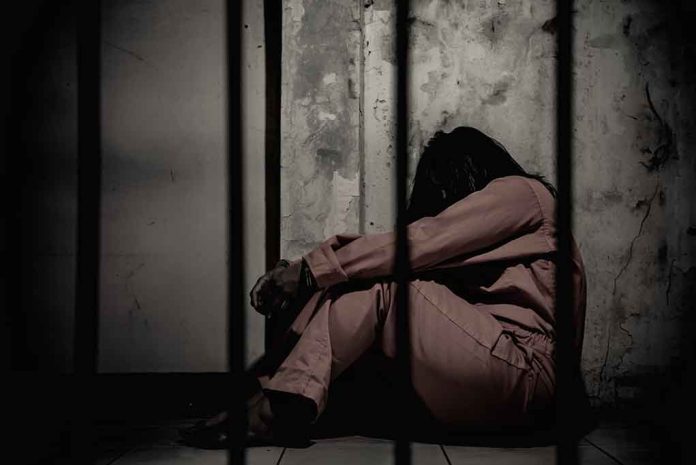 Infamous Child Abuser Finally Gets What She Deserves
(IntegrityMag.com) – Since the death of Jeffrey Epstein in a Manhattan jail cell under suspicious circumstances in 2019, the world has learned the disgraced financier had assistance in executing his heinous crimes. Ghislaine Maxwell, the daughter of media tycoon Robert Maxwell, helped Epstein prey on his victims for around a decade. A federal jury found Maxwell guilty of a number of felonies, including sex trafficking a minor, six months ago. On Tuesday, June 28, a judge sentenced the socialite to 20 years in prison.
Maxwell's Sentencing Hearing
Several of Maxwell's and Epstein's victims spoke at the trial, while others sent written victim impact statements.
The 20-year sentence Ghislaine Maxwell received was in line with the recommendation of the US Probation Department. Federal prosecutors petitioned for a sentence between 30 and 55 years, pointing to the number of individuals who suffered because of Maxwell's actions and her continued refusal to accept responsibility for what happened. The defendant and her defense team lobbied for a sentence of just five years, claiming Jeffrey Epstein was the one who was truly responsible for the harm caused.
Will There Be an Appeal?
Maxwell's lawyer, Bobbi C. Sternheim, said her team intended to appeal the socialite's conviction when speaking to reporters outside the courthouse following sentencing. Sternheim alleged the jury in the case had erred in viewing Maxwell's crimes as comparable to those of Epstein when, in reality, the financier's wrongdoing was far worse. The attorney said Epstein's "clever and cunning" allowed him to paint his accomplice as having had a much greater role in what happened than she truly did. Sternheim also stated the "court of public opinion" had misjudged Maxwell.
When Maxwell's attorneys file their appeal, they'll likely focus on Juror 50's failure to disclose he had suffered sexual abuse as a child. The juror indicated he had never been a victim of sexual abuse when returning a pre-trial questionnaire but later told other jurors he had been sexually abused as a minor.
He told Judge Alison Nathan he had filled out the questionnaire quickly, without thinking properly about his responses. He insisted he did not deliberately mislead the court to get onto the final jury panel, and his experience of sexual abuse did not make him biased against Ghislaine Maxwell. The judge ultimately rejected Maxwell's request for a new trial.
Do you think the sentence Ghislaine Maxwell received was fair in light of the crimes she and Jeffrey Epstein committed?
Copyright 2022, IntegrityMag.com