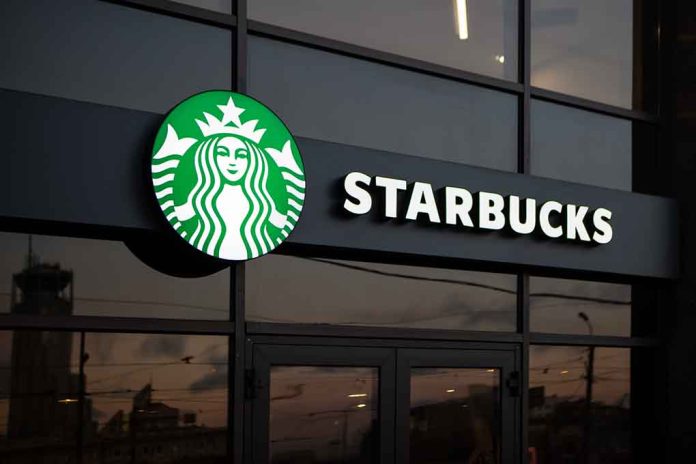 (IntegrityMag.com) – "Inflation" was one of the biggest buzzwords of 2021, and it shows no sign of fading into irrelevance any time soon. Prices are skyrocketing in many areas, and consumers are feeling the pain. One instantly recognizable brand is also feeling the pinch.
On Tuesday, February 1, takeaway coffee giant Starbucks announced it will increase prices for some of its products this year. The company blamed the increasing costs of goods and labor, as well as supply-chain issues.
The revelation came as part of an official statement from Starbucks in which it detailed disappointing results from its first-quarter earnings call. The company fell short of its projection for quarterly profit due to cost issues. Additionally, the Omicron variant of COVID-19 caused labor shortages and led to renewed movement restrictions in many places, including the coffee giant's fastest-growing market, China.
Starbucks to continue raising prices as inflation, labor issues hit earnings https://t.co/rAaQgrIbro

— MarketWatch (@MarketWatch) February 1, 2022
Starbucks also increased its menu prices in October 2021. These increases mirror consumer inflation in the fast-food market in general, with the 8% price increase in 2021 marking the biggest jump in the area in 20 years.
Do these worrying signs indicate the beginning of a longer-term trend that should concern Starbucks investors, or will business run more smoothly for the company once we get further away from the pandemic?
Some critics suggest corporate greed could be a contributing factor as other sources indicate the company reported record profits last quarter. The CEO also took a 39% pay raise in 2021, increasing his yearly salary to $20.4 million. Coincidence, or is more at play than a breakdown in the supply lines?
Copyright 2022, IntegrityMag.com