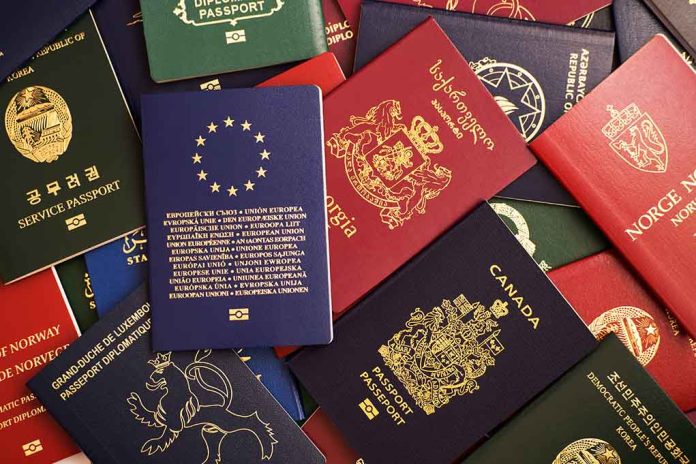 (IntegrityMag.com) – Since COVID-19 vaccinations hit the market, there has been much controversy around whether governments should introduce measures to compel citizens to receive them. President Joe Biden has done all he can to force Americans to get the shot, though federal courts have repeatedly stood in his way. However, the battle against vaccine tracking on the international stage is not going so well.
Reports have emerged that many multinational corporations and governments have signed up to the Vaccine Credential Initiative charter. Run by the Mitre Corporation, a Virginia-based outfit, the VCI seeks to make vaccination status information accessible through convenient digital platforms such as QR codes and digital wallets.
The Mitre Corporation works with the Centers for Disease Control and Prevention, the Federal Aviation Authority, the American military and several other government agencies. Currently, around 350 bodies have signed up to the VCI charter including Big Tech corporations like Apple, Microsoft and Google, other major companies like Walgreens and the Mayo Clinic, and the state governments of New York, California and Colorado.
"A plethora of major national and international companies are teaming up to normalize digital health passports, hinting at a requirement for future travel." https://t.co/eAmUGmguqs

— ThePostAmericaTimes (@ThePostAmerica1) December 26, 2021
Worryingly, the Chinese Communist Party (CCP) has close links to a large percentage of the charter's 350 partners. Some commentators have pointed out these links could eventually give the CCP access to the health data of American citizens.
Should we be worried?
Copyright 2021, IntegrityMag.com