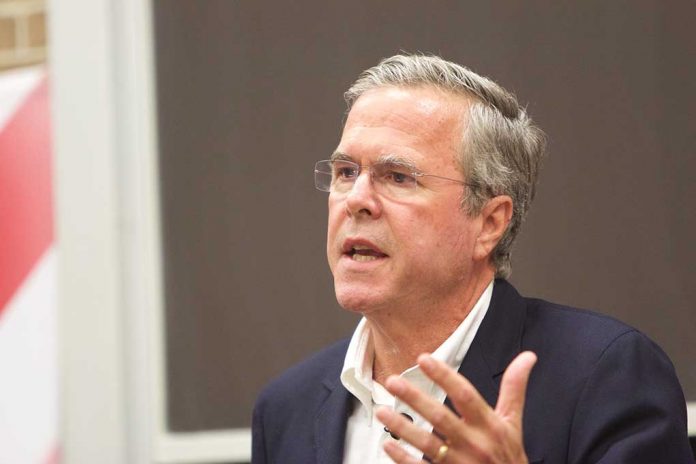 (IntegrityMag.com) – Cuba is currently emerging from its worst period of civil unrest in recent memory after days of protests last week. The island nation's government is the same communist regime that began under the late Fidel Castro, and it has made a number of policy mistakes related to the COVID-19 pandemic. Combined with a general push for democracy among Cuban voters, the nation's dictatorial leadership currently finds itself in a precarious position.
During a public address by Cuban officials on Saturday, President Miguel Díaz-Canel stated the US bore some responsibility for what was happening in Cuba. His sentiment is shared, at least in part, by some leaders here in the United States. On Sunday, July 18, the former Republican Governor of Florida, Jeb Bush, appealed to President Joe Biden to take action and restore internet service in Cuba by removing the cyber wall in place there.
Jeb Bush to Biden: Tear Down Cuba's Cyberwall https://t.co/5ESUWYt7Bf

— MikeKirby (@mikekirbyone) July 19, 2021
Cuban leaders have used this cyber wall to limit protesters' ability to organize by targeting social media platforms and other means of online communication. However, America has the technology to topple the cyber wall if it chooses. Florida Governor Ron DeSantis (R) also called on the Biden administration to restore full internet access in Cuba.
So, what will President Biden do? As some critics have noted, many Democrats seem to favor the Cuban government, so he may not find widespread support within his party ranks to restore full internet services and thwart the Communist regime.
Copyright 2021, IntegrityMag.com