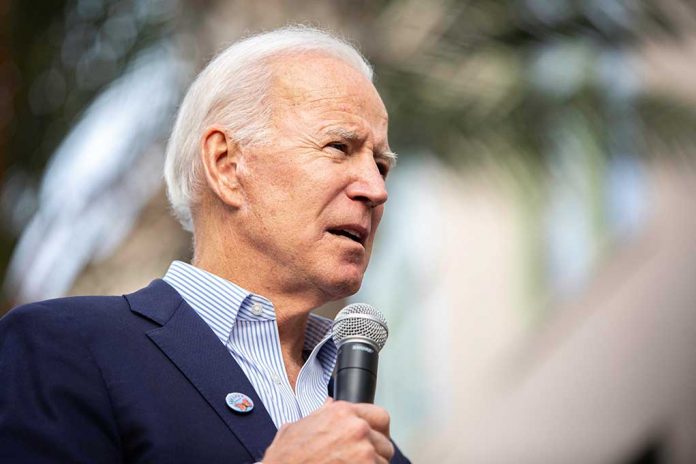 (IntegrityMag.com) – Earlier this month, the fears of many became a reality. President Joe Biden announced businesses with over 100 employees need to require either proof of vaccination or weekly COVID-19 testing of their workers. Many have alleged that the Biden administration's open border policies are hypocritical in the context of the vaccine mandate because it doesn't appear migrants need proof of inoculation to enter the country.
On Monday, September 20, Fox News' Peter Doocy asked White House Press Secretary Jen Psaki whether migrants must present a vaccination card when border authorities encounter them entering the US. Psaki said authorities check the migrants for symptoms but claimed most people in this situation would not spend extended periods in the country. She failed to address Doocy's question regarding proof of vaccination status directly.
Psaki Refuses to Answer Why Illegal Aliens Aren't Required to Show Proof of Vaccination to Enter US (VIDEO) https://t.co/vc2yKwxyAb via @gatewaypundit

— Fight4FreedomUSA (@RizzoZoe) September 21, 2021
According to the Centers for Disease Control and Prevention (CDC) website, refugees are "not required to have vaccinations" before entering the country. However, they must receive certain vaccinations before successfully applying for legal permanent resident status, which is possible after spending one year as refugees.
Other than Afghanistan, COVID-19 and immigration are the two major challenges facing the Biden administration right now. Unfortunately for the president and his staff, it appears the two issues have now combined, at least in the media's eyes.
Copyright 2021, IntegrityMag.com