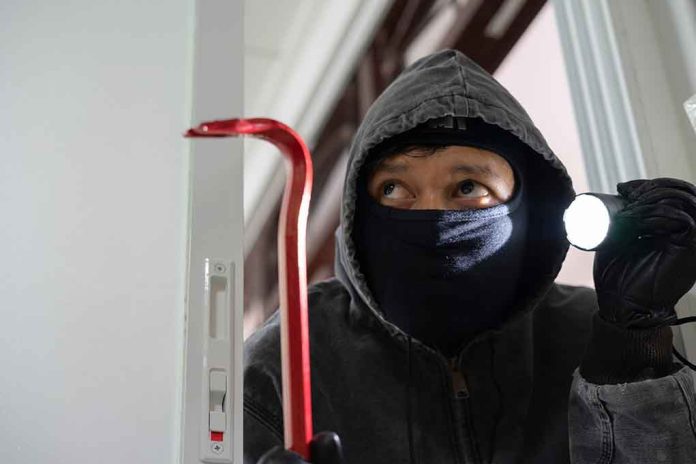 (IntegrityMag.com) – California is currently amidst a major crime wave. Looters have targeted high-end retail stores across the state, with many individuals escaping with thousands of dollars' worth of goods. According to White House Press Secretary Jen Psaki, this development may be yet another unforeseen result of the pandemic.
On Thursday, December 2, Fox News' Peter Doocy asked Psaki what President Joe Biden planned to do about the crime spree and the record numbers of police retirements the country is currently seeing. The press secretary responded that Biden planned to increase police department funding in his 2022 budget and establish strike forces to deal with crime in badly affected urban areas.
Doocy asked a followed-up question about whether Biden still blamed the pandemic for the uptick in crime rates. Psaki replied the pandemic was indeed a "root cause" of the problem.
White House Press Secretary Jen Psaki claims COVID is the 'root cause' for looting.

"What is it, hashtag 'COVID made me do it?' According to Jen Psaki, we're going to go rob places because of COVID?"@AlisonMaloni pic.twitter.com/USfqsAy5B4

— Newsmax (@newsmax) December 4, 2021
A lot of Conservatives have a very different view. On Tuesday, November 30, Former President Donald Trump released a statement blaming Democrats' lenient approach to law enforcement in many states. Some analysts have posited California's lax bail policies contribute to the problems there, allowing suspects accused of serious shoplifting crimes to walk free.
So, is the Biden administration's position justified, or just an excuse?
Copyright 2021, IntegrityMag.com