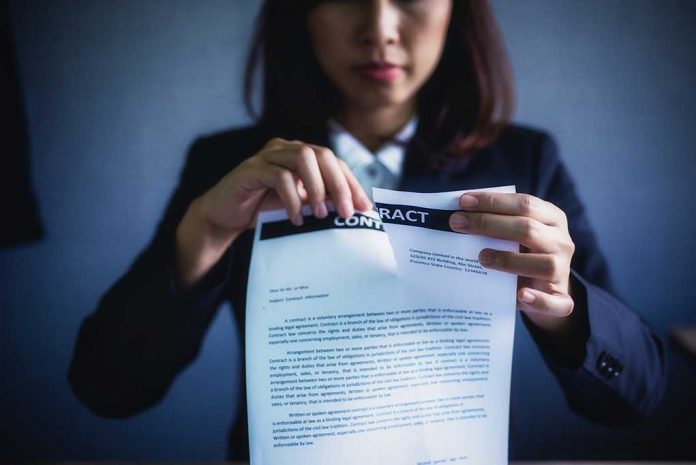 (IntegrityMag.com) – "Counting On" is a reality TV show on the TLC network that has run for 11 seasons. It reached an unexpected end after the revelation that Josh Duggar, one of the show's main stars, will stand trial on federal child pornography charges. Authorities arrested Duggar in April and scheduled him to appear before a court in November of this year.
TLC Officially Cuts Ties With the Duggar Family 2 Months After Josh Duggar's Arrest https://t.co/Gvi7DWw6wj

— E! News (@enews) June 29, 2021
On Wednesday, June 30, Fox News reported other cast members' reactions, specifically Duggar's sister Jinger Vuolo, her husband Jeremy Vuolo, and the Duggars' cousin Amy King. All supported TLC's decision to bring the show to an end.
Jinger and Jeremy Vuolo released an identical statement on Tuesday, stressing they "wholeheartedly agree" with TLC's response to the situation. They also said they were "excited for the next chapter" and to see "what the future holds." King, who appeared on the show on numerous occasions over its 11-season run, also thanked the network and said she would "treasure the memories." She added that she stood "with the network in this decision."
Josh Duggar's relatives' statements are commendable. All too often, people will overlook the most heinous crimes to protect their own interests. It's a testament to the character of Amy King and the Vuolos that they did not go down this road.
Copyright 2021, IntegrityMag.com