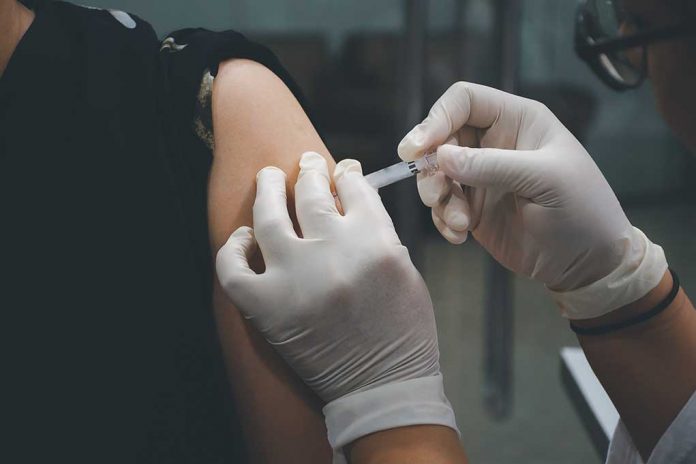 (IntegrityMag.com) – Vice President Kamala Harris has been in the headlines in previous days because of her trip to Southeast Asia. During the engagement, she has made statements condemning hostile actions by the Chinese Communist Party (CCP) in the South China Sea. However, while in Vietnam on Wednesday, August 25, she revealed her visit has another purpose.
Harris said the US intends to donate another one million doses of COVID-19 vaccines to Vietnam. The Asian nation is wrestling with spiking infection rates and struggling to roll out inoculations quickly enough to cope. The first new shipment of these injections will reportedly start arriving within 24 hours of the announcement. Once this project is complete, America will have given Vietnam around six million vaccine doses.
Harris: US to Provide Vietnam 1M More Vaccine Doses https://t.co/GReyAa7Gfn

— Bob Hafer 🍊 (@rehafer) August 25, 2021
Additionally, the US will send millions of dollars in funding to meet costs associated with distribution and prepare for future threats of this nature.
In the majority of cases, any Americans who wish to get a vaccine may do so. So, generous gestures like this help a country struggling with vaccine access and improve America's standing in the eyes of foreign nations.
Copyright 2021, IntegrityMag.com