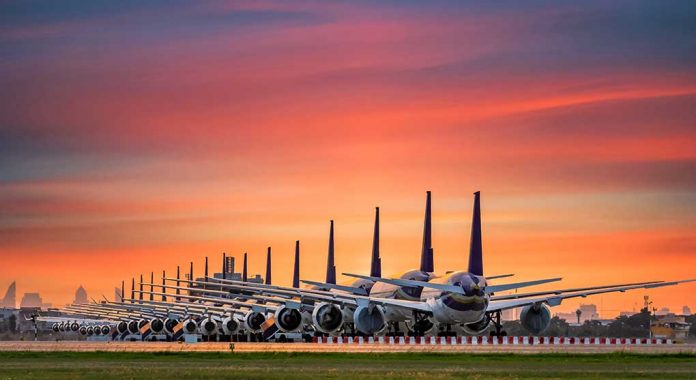 (IntegrityMag.com) – The aviation industry has been among the biggest economic casualties of the COVID-19 pandemic. Lockdowns worldwide over the last fifteen months ground travel to a halt. As a result, dozens of airlines have declared bankruptcy since the pandemic began.
For those that are still operational, however, the months ahead are looking a little brighter. United Airlines appears to be optimistic about the future; on Tuesday, June 29, the company announced its largest-ever airplane order. Over the next few years, United will add 270 Airbus and Boeing aircraft to its fleet and remodel some of its existing planes to adhere to new company standards.
United Airlines makes largest ever order of 270 jetliners https://t.co/PuQVeNczmV pic.twitter.com/emlzdMvucS

— The Hill (@thehill) June 29, 2021
This show of confidence from United is a welcome sign in the travel industry. It also directly boosts our economy, creating 25,000 unionized jobs in the coming years to cater to the fleet's increased capacity.
Along with more seating, United's new aircraft will offer several upgrades for passengers, including improvements to onboard WiFi capabilities, new LED lights, and a screen for every passenger.
Copyright 2021, IntegrityMag.com