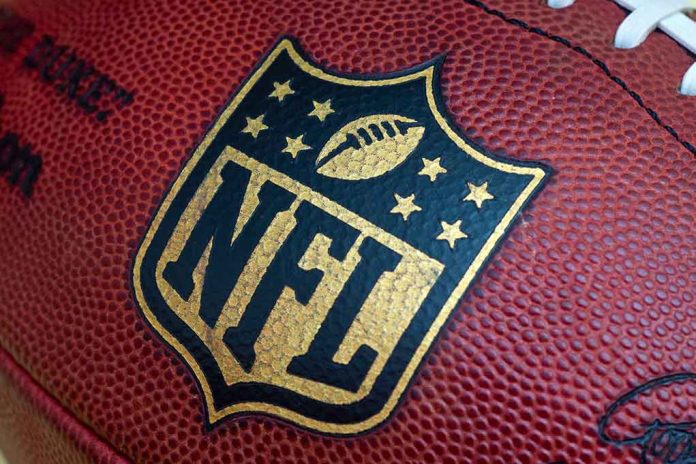 (IntegrityMag.com) – Vaccination and vaccine mandates continue to cause controversy in the world of professional sports. Last month, NBA star Kyrie Irving hit the headlines when he announced he was refusing the vaccine. Irving stuck to his guns despite the Brooklyn Nets' decision to drop him from the playing squad. Now, a star in the world of professional football has found himself embroiled in a similar controversy.
On Friday, November 19, the NFL revealed it was investigating reports Antonio Brown, who plays as a wide receiver with the Tampa Bay Buccaneers, tried to procure a fake COVID-19 vaccination card. Reports allege Cydney Moreau, who dates Brown, traded texts with Steven Ruiz, Brown's personal chef, asking whether Ruiz had access to a vaccination card. Specifically, she reportedly asked about a Johnson & Johnson vaccination card and indicated Brown would pay $500 to obtain it.
There's more. This story is emerging now because of a feud between Brown and Ruiz over an unpaid debt. According to Ruiz, Brown owes him $10,000 and won't pay up.
Antonio Brown's attorney, Sean Burstyn, has publicly insisted his client is fully vaccinated and dismissed this story as gossip. The Tampa Bay Buccaneers would not allow Brown to interview with The New York Times. Teams are responsible for confirming the vaccination status of their players under NFL rules.
Copyright 2021, IntegrityMag.com