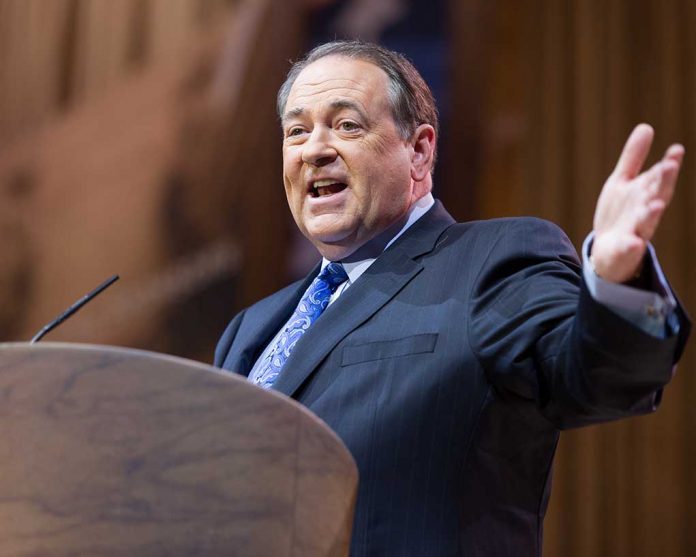 (IntegrityMag.com) – Despite vaccination rates among the highest in the world, the United States is still struggling to overcome the COVID-19 pandemic fully. Mask mandates, which many areas had begun to abandon, are creeping back. Washington, DC, announced it was reimposing an indoor mask mandate for everyone over the age of two last week, vaccinated or not.
Less than a day after reimposing the rule, DC Mayor Muriel Bowser (D) was photographed maskless at a wedding. In response to criticism following rapidly after the incident, Bowser's staff claimed she only took off her mask outdoors and therefore didn't break the rules. Conservatives, however, aren't buying it.
EXCLUSIVE: Not 24 hours into the indoor mask mandate she imposed on DC, Muriel Bowser officiated an indoor wedding in Adams Morgan and stayed to fete with *hundreds* of fellow maskless guests. https://t.co/hY0Ji2zqnj

— Tiana Lowe (@TianaTheFirst) August 1, 2021
On Monday, August 2, former Republican Arkansas Governor Mike Huckabee appeared on Fox & Friends, strongly criticizing Bowser. "Rules for thee," he mused, "but not for me," referring to her apparent failure to adhere to her own mask guidance. He compared her DC government to that of "gas bag" Governor Gavin Newsom's (D) California administration, claiming Newsom had shown the same "hypocrisy" when he dined maskless at a restaurant while a mask mandate was in effect in the state.
Muriel Bowser insists she did nothing wrong, even going so far as to suggest she is the target of a Conservative media smear campaign. However, neither the mayor nor her party will have emerged from this incident unscathed in the eyes of voters.
Copyright 2021, IntegrityMag.com