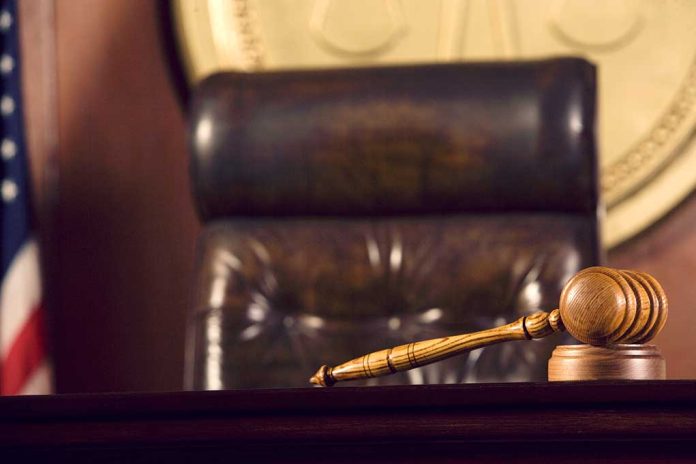 (IntegrityMag.com) – When disgraced financier Jeffrey Epstein died in a Manhattan jail cell in 2019, many victims found his death bittersweet. The billionaire did not walk free, but he did not truly face justice for the enormous suffering his actions caused, either. The investigation, trial, and eventual conviction of his chief accomplice Ghislaine Maxwell initially appeared set to provide some small measure of closure to victims. Now, that might be in jeopardy, too.
Might Ghislaine Maxwell's Legal Team Secure a Mistrial?
One of the jury members who convicted Maxwell used his own experience of sexual abuse to influence fellow members. The individual, who the media is referring to as Scotty David, says he cannot remember whether he disclosed his history of abuse during jury selection. If he did not, legal experts say Ghislaine Maxwell's legal team may appeal to the court for a mistrial — and they might just succeed.
Scotty David says he referred to his own abuse experience during jury deliberations when two other jurors questioned the reliability of two sets of witness testimony. Both alleged victims testified that they could not remember all instances of the alleged abuse in full. David told them he experienced similar issues with memory after suffering sexual abuse. He added that he waited years to tell anyone about the abuse, much like the two victims who took the stand.
David admitted this submission influenced the deliberations that ultimately resulted in Maxwell's conviction. He added that reaching a unanimous guilty verdict in the case was not easy, as there were difficulties inherent in getting 12 different people to understand and agree on all the relevant details.
What Do the Legal Experts Say?
Scotty David was one of 230 potential jurors who could have ended up on the final panel of 12. Those 230 individuals had to answer a range of questions during the selection process, including one related to whether they had ever suffered sexual abuse. David said he completed his questionnaire very quickly and cannot remember how he responded to that question. All jurors' questionnaires are still under seal at this time, but the attorneys and the judge in the case are aware of their contents.
Lisa Bloom, the lawyer representing some of Jeffrey Epstein's victims, expressed her dismay at the possibility the guilty verdict against Ghislaine Maxwell might fall through. Bloom said it was particularly upsetting that another sexual assault victim's courage in sharing his story might be the reason for the mistrial.
We'll bring you more on this developing story as it emerges.
Copyright 2022, IntegrityMag.com