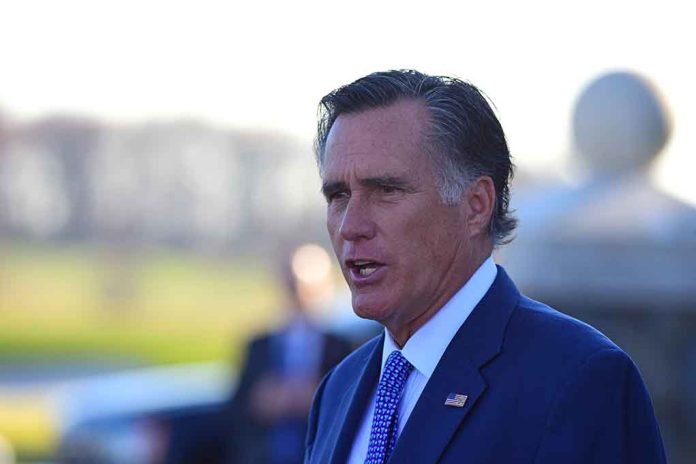 (IntegrityMag.com) – Judge Ketanji Brown Jackson, President Joe Biden's nominee to become the newest Justice on the Supreme Court bench, has encountered some trouble in the Senate. Conservatives have targeted Jackson over her history on some issues. However, one senior Republican thinks his colleagues should go a little easier on her.
On Tuesday, March 22, Senator Mitt Romney (R-UT) criticized some other GOP senators for the questions they asked Judge Jackson. Romney said he was focusing on Brown Jackson's philosophy as a judge rather than individual rulings she had reached in the past.
Romney's response was about a line of inquiry Jackson faced from Senator Josh Hawley (R-MO). Hawley challenged the judge on what appeared to be lenient sentencing in child pornography cases in the past. He highlighted one case in which the judge sentenced an offender to three months in prison despite the government's guideline of two years and the federal advisory guideline of eight years.
Mitt Romney on Josh Hawley:

"It struck me that it was off course, meaning the attacks were off course that came from some. And there is no 'there' there."

Joe Manchin on Josh Hawley:

"It's Hawley, right? Take that for what it's worth."https://t.co/PbM33PYjLi

— JM Rieger (@RiegerReport) March 23, 2022
Previously, Mitt Romney has attracted criticism from his party's core for taking a stand against former President Donald Trump. Is this move another attempt from the Utah senator to distance himself from the GOP base? If so, what's his angle, and will he gain support elsewhere for his efforts?
Copyright 2022, IntegrityMag.com