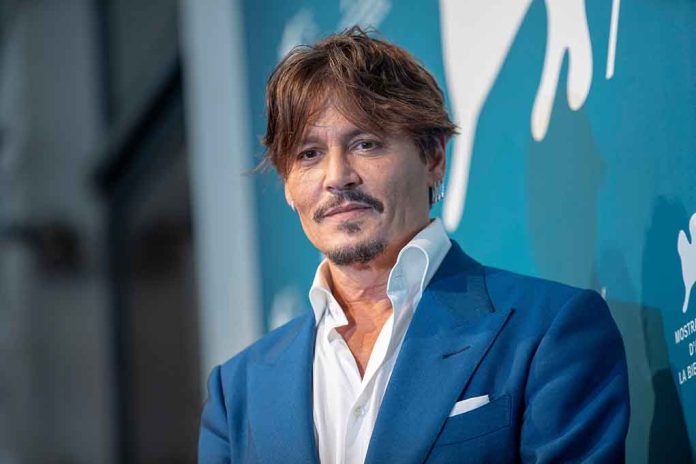 Johnny Depp DOCUMENTS Uncovered – Illegal Act Revealed
(IntegrityMag.com) – For much of this year, the media world revolved around famed actors Johnny Depp and Amber Heard. Following the pair's acrimonious split in 2016, the actress suggested that the "Pirates of the Caribbean" star had been abusive to her in several ways, eventually penning an op-ed about her story in 2018. Though the article did not name him, the actor sued his ex-wife for defamation over it, and the lawsuit culminated in a payout exceeding $10 million for megastar. Now, new details about the case are coming to light.
A newly-released deposition of actress Ellen Barkin, with whom Depp was previously in a relationship, has lifted the lid on some disturbing details. Barkin, known for her roles in "Ocean's Thirteen" and "The Cobbler," said the leading man drank and took drugs frequently during their time together. She alleged he gave her a quaalude before suggesting they have sex for the first time, which they did.
Johnny Depp's ex-girlfriend Ellen Barkin claimed the actor gave her a Quaalude the first time they had sex, according to a newly-unsealed deposition. https://t.co/3iKulRMFia

— ExtraTV (@extratv) August 4, 2022
Barkin said Depp once hurled a bottle of wine across a hotel room during an argument on a film set, though she was not involved in the argument. She stated he could be verbally abusive, jealous, violent, and controlling.
Do you think the public got the right idea about the story of Johnny Depp and Amber Heard?
Copyright 2022, IntegrityMag.com