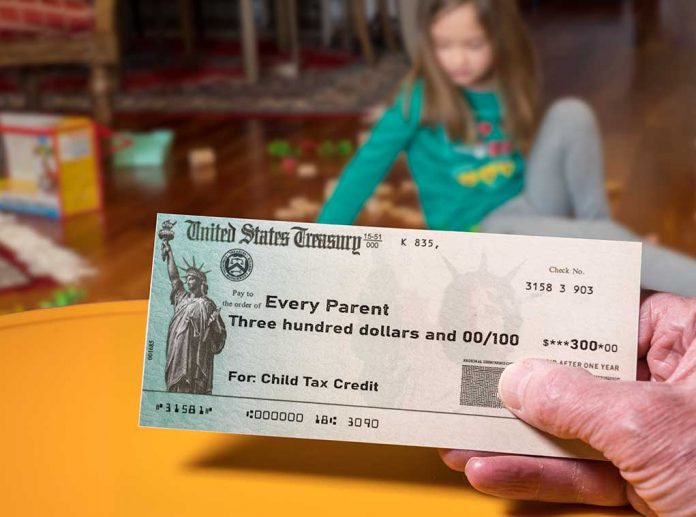 (IntegrityMag.com) – One of the first major events in Washington, DC, after President Joe Biden's inauguration, was the passing of the American Rescue Plan in March. The plan was controversial, with Republicans criticizing it for being too expensive. Once it passed, it set in motion the provision of funds in a number of areas, including $411 billion in direct payments to individuals and $203 billion for the extension of unemployment benefits.
New Child Tax Credit Payments
Another of the bill's important provisions, the introduction of a new child tax credit payment to families, will begin distribution this Thursday, July 15. Under the new system, the overall amount of the credit will increase, and it will also go out to recipients monthly rather than in a single lump sum after they file their taxes.
The maximum level of the tax credit has been increased from $2,000 for children 17 and under to $3,600 for children under 6 and $3,000 for children from 6 to 17. Those filing as married couples with incomes up to $150,000, or as single persons with the head-of-household status and incomes up to $112,500, will be eligible for the full amount of the credit.
Monthly payments will be up to $300 for children under 6 and up to $250 for children up to 17. Parents will receive half their credit for this year in monthly payments and the other half when they file their tax returns next year.
What you need to know about the new monthly child tax credit payments https://t.co/jJZA2UhGro pic.twitter.com/21sNCkMwVP

— The Hill (@thehill) July 11, 2021
What's the Idea of This New Credit?
As noted above, the American Rescue Plan did not enjoy the support of GOP lawmakers. However, Democrats were intent on making large investments in many key areas, including this tax credit.
One of the chief justifications for this measure is that it will reduce child poverty. Columbia University's Center on Poverty and Social Policy estimates that the entire American Rescue Plan could cut child poverty in America in half before the end of the year.
So, What's the Verdict?
There is little doubt that the new credit payment will improve circumstances for America's poorest families, at least in the short run. With the economic effects of the COVID-19 pandemic still lingering, many disadvantaged communities will benefit from cash injections like these.
However, we cannot afford to ignore the possibility that this, along with the Biden administration's other spending measures, could lead to a massive inflation spike. With prices already starting to climb, our leaders need to be vigilant.
Copyright 2021, IntegrityMag.com