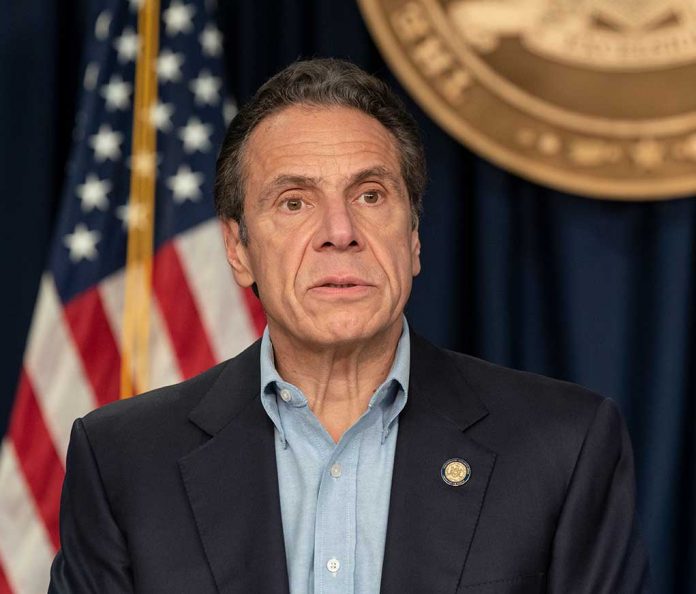 (IntegrityMag.com) – In a move most analysts felt was long overdue, New York's Democratic Governor, Andrew Cuomo, announced his resignation last week. The move followed the publication of Attorney General Letitia James' damning investigation into allegations of sexual harassment and assault against him. He will officially step down next Tuesday, August 24. Regardless, a majority of the people he represents feel resignation isn't sufficient by itself.
On Monday, August 16, Data for Progress published a new report showing most New Yorkers would like to see Andrew Cuomo face criminal charges for his conduct. According to the survey, 52% of voters would like to see a criminal case arising from this matter, while just 29% said they would oppose such a development. The remaining 19% said they didn't know how they felt about the question.
A majority of New Yorkers want Gov. Andrew Cuomo to face criminal charges after an investigation found he sexually harassed multiple women. https://t.co/9Bd0eFTGmw

— Breitbart News (@BreitbartNews) August 17, 2021
Furthermore, 78% of the survey's participants saw the AG's report as at least "somewhat" credible, and 63% would like to see lawmakers move to impeach Cuomo.
The respondents who want to see Andrew Cuomo answer for his alleged crimes may soon get their wish. There have been reports that at least one of his accusers has filed a criminal complaint against him.
So, will Andrew Cuomo get the chance to quietly retire from politics? Maybe not.
Copyright 2021, IntegrityMag.com