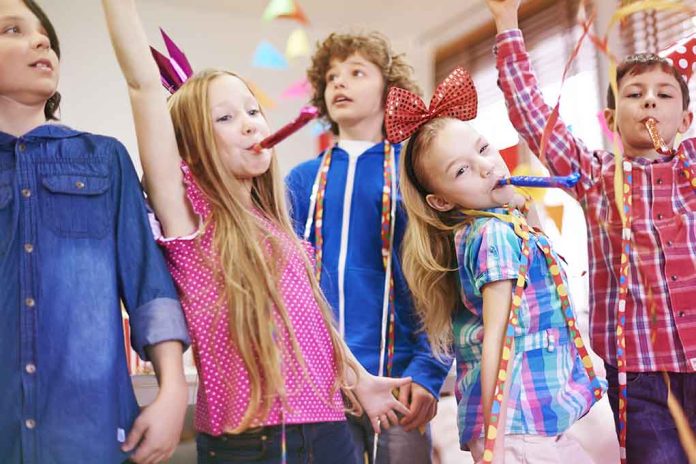 GOP State Stops BRAINWASHING Liberal Agenda In Its Tracks
(IntegrityMag.com) – Over the last year or so, many liberal leaders and commentators have insisted there's no issue with exposing children to ideas and imagery related to potentially confusing LGBTQ+ concepts. Conservatives have resisted this trend, naturally, with GOP-led states leading the charge against it. Texas is the latest state to introduce legislation in this area.
State Rep. Bryan Slaton (R), a Texas lawmaker who represents a district near Dallas, has introduced legislation prohibiting minors' attendance at drag shows in the state. The move follows public outcry over reports on a drag event in Dallas aimed at including families and young people. Footage from the event showed performers dancing with children and accepting dollar bills from them. A neon sign at the event, which was in full view of its juvenile attendees, reportedly read, "It's not gonna lick itself!"
Slaton discussed the justification for the legislation in the tweet below. In the attached press release, Slaton describes the Dallas drag event as part of a trend involving "perverted adults… sexualizing young children." The state lawmaker believes his measure will pass without trouble when the Texas House of Representatives reconvenes.
Drag shows are no place for a child.

I would never take my children to a drag show and I know Speaker Dade Phelan and my Republican colleagues wouldn't either.

I will be filing legislation to address this issue in the new #txlege . pic.twitter.com/R7NkX7ADBR

— Bryan Slaton (@BryanforHD2) June 6, 2022
Do you think this is the right move? Should conservative lawmakers in other states follow Slaton's lead?
Copyright 2022, IntegrityMag.com