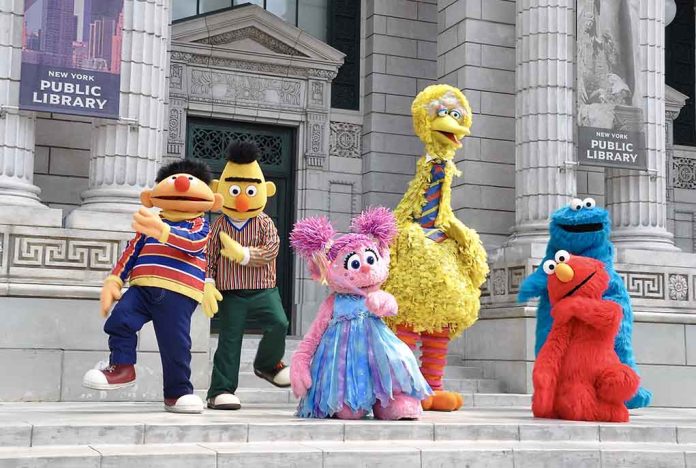 (IntegrityMag.com) – Media's politicization has been going on for some time now. News programs give us the most obvious example; almost every aspect of current events now arrives with some form of political slant. However, this trend has made its presence felt across the board, even in children's programming.
"Sesame Street" is the latest show for young people to find itself caught up in a controversy around "wokeness."
Matt Schlapp Calls Out Sesame Street, PBS
On Monday, November 15, Chairman Matt Schlapp of the American Conservative Union took to Twitter to attack PBS over its apparent attempt to embrace wokeness. He suggested the government should remove PBS's funding. Schlapp was responding to a tweet from the Associated Press announcing the arrival of the first Asian American character on "Sesame Street," the beloved educational children's show.
What race is Ernie is Bert? You are insane PBS and we should stop funding you. https://t.co/iHyGYJvG5l

— Matt Schlapp (@mschlapp) November 15, 2021
Schlapp's tweet references Bert and Ernie, two long-standing characters with yellow and orange coloring, respectively. This new development highlights the fact that race is a relatively new concept on "Sesame Street"; many characters, such as the widely beloved Elmo, aren't even human. The show debuted two African American characters earlier this year.
Speaking on Fox on Thursday, Schlapp also criticized The Muppets' attempt to be progressive in terms of gender. He used the example of one character who had a son who subsequently announced his desire to be female. Schlapp said Sesame Street needed to focus on education and simple entertainment, not racial demographics and woke politics.
The Asian American character is called Ji-Young and will make her debut on Thanksgiving Day. According to Alan Muraoka, one of the show's actors, Ji-Young's mixed cultural background will reflect the experiences of many real-life Asian Americans and Pacific Islanders.
PBS is a nonprofit broadcasting corporation that receives funding from several sources, including the federal government. Member stations produce the programming that airs on the network; it usually relates to news, current affairs, educational and cultural content and children's shows.
Ted Cruz's Beef With Sesame Street
This incident isn't the first time "Sesame Street" has recently found itself in the crosshairs of a Conservative. After iconic character Big Bird tweeted about receiving the COVID-19 vaccine earlier this month, Senator Ted Cruz (R-TX) accused the account of aiming "government propaganda" at young children.
Government propaganda…for your 5 year old! https://t.co/lKUlomnpq1

— Ted Cruz (@tedcruz) November 6, 2021
Unfortunately, it appears there are few places now where we can enjoy simple entertainment without an element of political bias or agenda. Do you agree with Matt Schlapp's assessment that we need to pull funding from PBS?
Copyright 2021, IntegrityMag.com