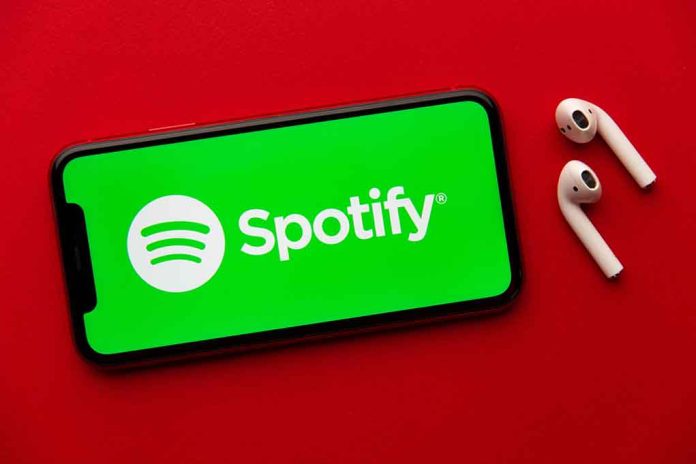 (IntegrityMag.com) – Podcasting giant Joe Rogan has never been afraid to ruffle feathers with his hot takes on various subjects, including trans women participating in male sports, drug legalization and, most recently, vaccination. Now, one famous musician is taking a stand against Rogan and his controversial views.
On Monday, January 24, singer/songwriter Neil Young wrote an open letter requesting Spotify remove either his music or Joe Rogan's podcast. Young took issue with Rogan's coverage of COVID-19 vaccines, which he labeled "false information." Spotify has apparently sided with Rogan. The streaming giant began to remove Neil Young's music on Wednesday evening.
Young will be among the highest-profile musicians not to have a presence on Spotify; his songs, including "Heart of Gold," "The Needle and the Damage Done" and "Rockin' in the Free World," had racked up hundreds of millions of streams on the platform.
"They can have [Joe] Rogan or Young," Neil Young wrote in a letter to his manager and label, "Not both." Young demands Spotify remove his music over "false information about vaccines" https://t.co/f1u4bDAu1L

— Rolling Stone (@RollingStone) January 24, 2022
Rogan signed a deal, reportedly worth $100 million, to air his podcast exclusively on Spotify in 2020. The show has been the most popular one on the platform globally over the last two years.
Do you think Neil Young was right to stand up for his beliefs on this issue? Or is this an attempt to unfairly stifle Joe Rogan's right to free speech?
Copyright 2022, IntegrityMag.com