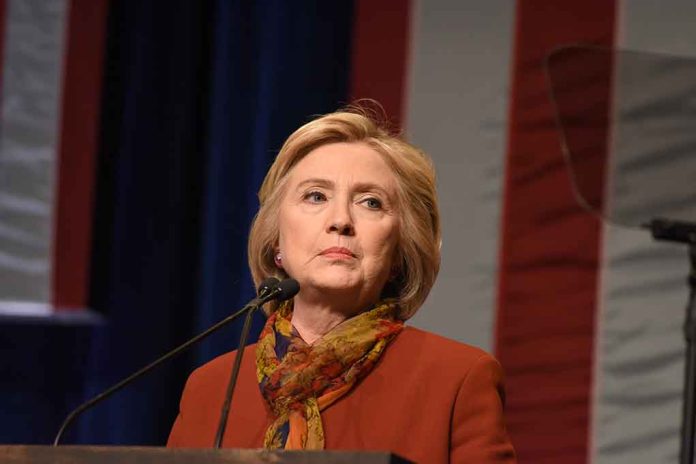 (IntegrityMag.com) – With Democrats in charge of the House of Representatives, the Senate, and the White House, things have been looking very one-sided in Washington, DC over the last year. However, polling data suggests that might change after the midterm elections in 2022. If the GOP does manage to regain control over Congress, senior liberals might face harsh consequences.
Rep. Cate Cammack (R-FL) recently shared in an interview that she will back plans to prosecute some individuals if Republicans retake control of the House in November. Cammack claimed key figures involved in many recent scandals have managed to escape accountability because of Democrats holding all the power in the nation's capital. The Florida representative also wants to uncover essential truths behind the COVID-19 pandemic, election integrity and the botched military withdrawal from Afghanistan.
Cammack said that she wants to see the 118th Congress get to the bottom of issues such as election integrity, the Chinese coronavirus, as well as "all of the issues we've had in years past that have gone unresolved."

It's time for accountability. https://t.co/FI0J3x6BnD

— Kat Cammack (@Kat_Cammack) December 30, 2021
Cammack suggested that several individuals need to "go to jail" for their actions. She specifically mentioned former Secretary of State Hillary Clinton as well as lawyer and former US Attorney General Eric Holder. Cammack claims there are "two standards" of law in the United States right now: one for people with power and another for those with none.
What do you think? Do you agree with Rep. Cammack's assessment?
Copyright 2022, IntegrityMag.com