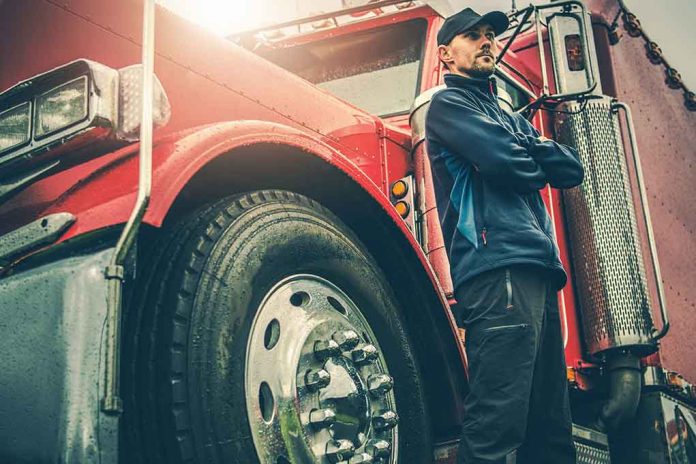 (IntegrityMag.com) – As the global economy struggles back to its feet in the wake of the COVID-19 pandemic, one persistent problem has been the supply of essential goods and materials. The supply chain has broken down at several key points, leading to crippling shortages for consumers and businesses. Poor conditions for workers in the trucking industry have contributed to this issue.
This issue isn't just related to COVID-19 — there were problems in the trucking industry long before the emergence of the pandemic. One issue that has bothered many drivers is the electronic logging device mandate, which requires them to have a tracking device in their vehicles submitting data to the government. Another problem is the law around weight limits, which places caps on the amounts operators can earn.
https://twitter.com/mims/status/1490733893649158153
Of course, as has been the case in many areas, the COVID-19 pandemic pushed the situation into crisis territory. In protest against vaccine mandates for industry workers, a group of Canadian truck drivers calling themselves the Freedom Convoy have blocked the busiest bridge between Canada and the United States. Canadian Prime Minister Justin Trudeau has been highly critical of the truckers, but they're not backing down.
Might this signal the beginning of a new relationship between the trucking industry and governing bodies?
Copyright 2022, IntegrityMag.com