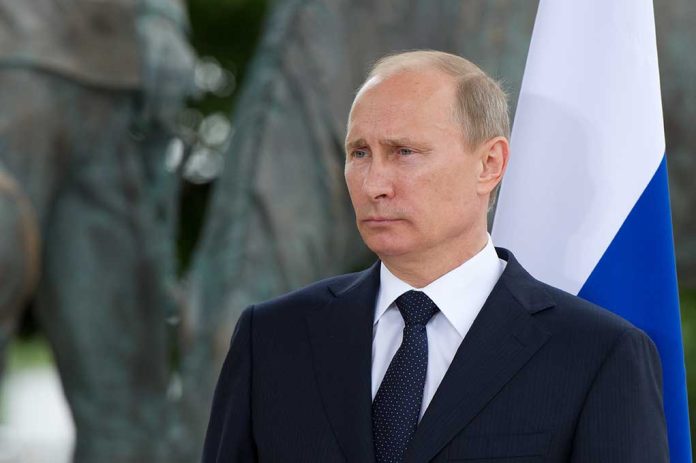 (IntegrityMag.com) – It's no secret former President Donald Trump is often on the receiving end of harsh treatment from the mainstream media. Trump has repeatedly called out major outlets for what he sees as their biased coverage. Now, he's taking issue with another story about him.
On February 22, the former president gave an interview with Clay Travis and Buck Sexton from his Mar-a-Lago estate in Florida. During his conversation with the pair, Trump discussed Russian President Vladimir Putin's decision to declare a region of Ukraine independent prior to invading the country. Trump said this move was "genius." He also took the opportunity to criticize President Joe Biden, claiming the situation would not have developed under a second Trump administration.
Following the interview, a number of media outlets ran stories claiming Trump had called Putin a genius. On Wednesday, March 30, the 45th president clapped back at these articles via a written statement, clarifying that he did not say Putin himself was a genius, but praising his strategy.
On Wednesday, Trump released a statement in which he parsed the semantics of using the word "genius" when referring to Putin's military strategy. https://t.co/guRNH1SuIT

— Yahoo News (@YahooNews) March 30, 2022
Trump criticized the mainstream media for misrepresenting what he said. He also slammed the Russian president for his ongoing military campaign in Ukraine, claiming the weakness of the Biden administration facilitated the Kremlin's aggression.
Is this another example of media bias against Donald Trump?
Copyright 2022, IntegrityMag.com