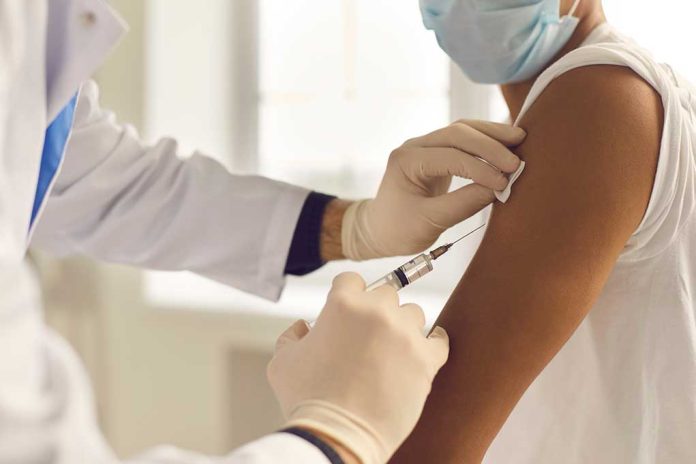 (IntegrityMag.com) – Vaccine mandates have triggered plenty of pushback nationwide. Workers are quitting their jobs, employers refuse to enforce the orders and politicians are standing up to the White House in opposition. The latest person to fight the mandate is Alabama Governor Kay Ivey (R).
The Cotton State governor issued an executive order on October 25 denouncing the vaccine mandates by President Joe Biden. In the statement, Ivey called the order from the Oval Office an overreach. She declared citizens should have the freedom to make their own medical decisions and warned state agencies not to penalize employees who choose not to take the COVID-19 vaccine.
Alabama Gov. Kay Ivey has directed state agencies not to cooperate with the federal COVID-19 vaccine mandate. https://t.co/Ws19SFddnY

— WTVA 9 News (@wtva9news) October 26, 2021
The governor said Alabama will not force anybody to get a vaccination. She also accused Biden of mocking the idea of freedom and failing American citizens.
Ivey noted she is working with Attorney General Steve Marshall because she feels there will be federal lawsuits regarding the vaccine mandates. She stated the court has the only power to resolve the issue, but her executive order will offer the people of Alabama protection over their medical freedom in the interim.
In response, the Alabama Democratic Party said mandates for vaccinations are not a new concept. They are for the good of the people, according to the claim, and not an overreach by the federal government or president.
Copyright 2021, IntegrityMag.com