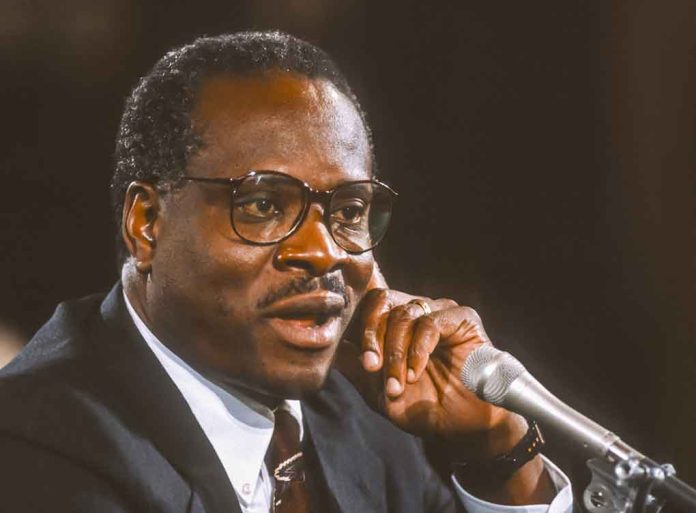 (IntegrityMag.com) – Last weekend, reports emerged Supreme Court Justice Clarence Thomas had been in hospital for a number of days, missing oral argument sessions in the courtroom. Justice Thomas reportedly suffered flu-like symptoms (though he does not have COVID-19), but the Supreme Court has not offered detailed updates on his condition. White House Press Secretary Jen Psaki recently had an awkward moment discussing Justice Thomas' illness during a press conference.
On Monday, March 21, ABC journalist Elizabeth Schulze asked Psaki whether the White House had made contact with Clarence Thomas following the revelation about his hospitalization the previous day. Psaki wished Thomas well in his recovery and said White House officials were thinking of his family. The press secretary added she was unaware of any direct contact between the judge and the administration. She did not have a statement prepared for the question, which came half an hour into the press conference.
The Supreme Court's veiled approach to health updates—which are left to the discretion of the individual justice—has been "a big problem for the press and the public," said Slate's Dahlia Lithwick. https://t.co/Ffh7mZzxrY

— VANITY FAIR (@VanityFair) March 21, 2022
Conservatives quickly noted Psaki's lackluster comments and the fact she didn't refer to the situation at all until a journalist asked about it. Some felt she should have opened the press conference with a statement about Justice Thomas' condition.
Would the Biden administration approach the subject of Clarence Thomas' illness differently if he were a Democratic appointee?
Copyright 2022, IntegrityMag.com