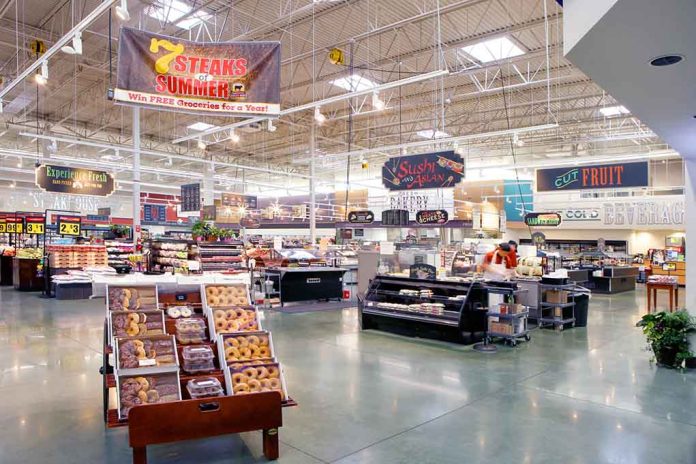 (IntegrityMag.com) – The COVID-19 pandemic and other related factors saddled the world with a significant supply chain crisis in the second half of 2021. Retailers across the United States continue to struggle to meet consumer demand for various goods and services. However, according to the Biden administration, shopping statistics from the holiday season of 2021 indicate the government's strategy to tackle this issue is working.
A White House memo from Wednesday, January 6 pointed to data from the Port of Los Angeles and the Port of Long Beach in an effort to suggest the crisis was under control. The memo relates that the two ports collectively processed a record number of containers over the holiday period in 2021, surpassing the number processed in 2018 by 14%.
Biden Declares Victory Over The Christmas Supply-Chain Crisis From The White House https://t.co/G51uGjpc6Z

— Today's News (@jlitwinetz) December 23, 2021
The memo also said the number of import containers stuck in the two ports is on the way down. It's reportedly 40% lower than it was on January 1. Additionally, we could be set to see further improvement in this area once the two ports impose a fee on long-dwelling containers on January 30.
While these statistics are indeed encouraging, there's no doubt we have a long way to go before normal service resumes in terms of the supply chain. The prices of energy, consumer goods and raw materials continue to rise due to supply issues.
Is this a premature victory lap from the Biden administration?
Copyright 2022, IntegrityMag.com