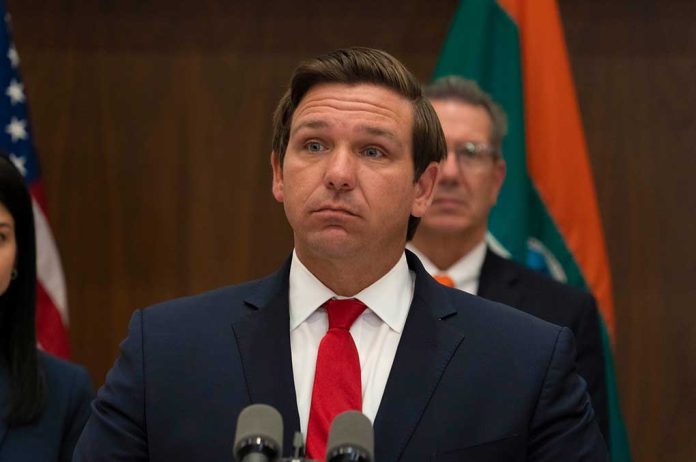 (IntegrityMag.com) – It's no secret the Biden administration and Florida Governor Ron DeSantis (R) don't exactly see eye to eye. Since President Joe Biden took office, he has pushed mask and vaccine mandates as key elements to ending the pandemic. On the other hand, DeSantis has prioritized the individual liberties of his citizens, often openly defying guidance from the federal government regarding COVID-19. Now, the two are at loggerheads once again.
On Tuesday, October 12, White House Press Secretary Jen Psaki warned the federal government might take action against state governments that refuse to implement vaccine mandates. She was referring to efforts by Conservative governors to issue executive orders that would work against vaccine passports. Psaki went so far as to say, "federal law overrides state law."
White House slams Texas Gov. Abbott's ban on vaccine mandates (and Florida Gov. DeSantis's proposal for a bill to protect unvaccinated from being fired), calling their moves "putting politics ahead of public health." https://t.co/XZmip8lVQ7

— Jennifer Epstein (@jeneps) October 12, 2021
Governor DeSantis and Florida lawmakers banned vaccine passports via legislation in May of this year. This week, the governor fined Leon County after reports emerged officials there had fired 14 employees over their refusal to vaccinate. Texas Governor Greg Abbott (R) signed an executive order on Monday banning any organization in the state from requiring their employees or customers to vaccinate.
Psaki's statements on this issue indicate the Biden administration has no intention of backing down when it comes to vaccine mandates.
Copyright 2021, IntegrityMag.com