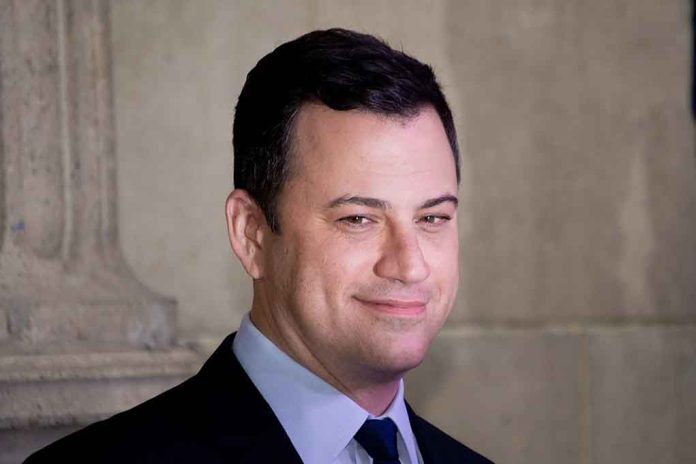 Unity Claims Go Out The Window During Late-Night Television Appearance
(IntegrityMag.com) – In the early days of his White House tenure, President Joe Biden attracted a lot of criticism over his failure to appear in front of TV cameras as frequently as his predecessors. Apparently, he's overcoming this disinclination; he appeared on "Jimmy Kimmel Live!" on Wednesday, June 8. Many Conservatives disagree with the president's remarks on the program, and they've spoken out in response to many of his points.
Gun Control
One element of Biden's discussion with Kimmel that attracted negative attention was the segment on gun rights. The president has long advocated for tighter rules around the use and ownership of weapons; shortly after he entered the White House, he instituted a series of executive actions to restrict Second Amendment freedoms.
On Wednesday, he told Kimmel he placed a certain amount of blame on the National Rifle Association (NRA) for the recent mass shooting events like those in Uvalde, Texas, and Buffalo, New York. He claimed the NRA pressured Republican candidates not to work with Democrats on gun control measures.
The Elephant in the Room
From there, it didn't take Biden long to get onto the subject of former President Donald Trump. He said Senate Minority Leader Mitch McConnell (R-KY), with whom he claimed to have a good relationship, was in a difficult position because of the "hard-right" element that sprang up in his party following Trump's election.
Subsequently, Kimmel asked the president why he hadn't done more to curb gun violence through his executive authority. Biden used this as another platform to criticize his predecessor, claiming he didn't want to "emulate Trump's abuse" of the US Constitution.
Climate Change
Kimmel pressed Biden on the idea that Democrats had failed to do enough with their 2020 election victories. Despite taking control of both Congress and the White House, the host mused, liberals hadn't made significant progress in key areas like voting integrity, reproductive rights, and climate change.
Biden pushed back concerning climate change, stating his party had made inroads in that respect. He pointed to initiatives around renewable energy and infrastructure for electric vehicles.
Employment and the Economy
Despite major concerns about inflation, Biden also thinks he and his party colleagues have performed well with respect to the economy. He pointed to the "8.6 million new jobs" that had come into existence since the beginning of his presidency and the reduction of $320 billion in the budget deficit. He did acknowledge that inflation was "the bane of our existence."
How do you think Joe Biden has performed in the Oval Office?
Copyright 2022, IntegrityMag.com