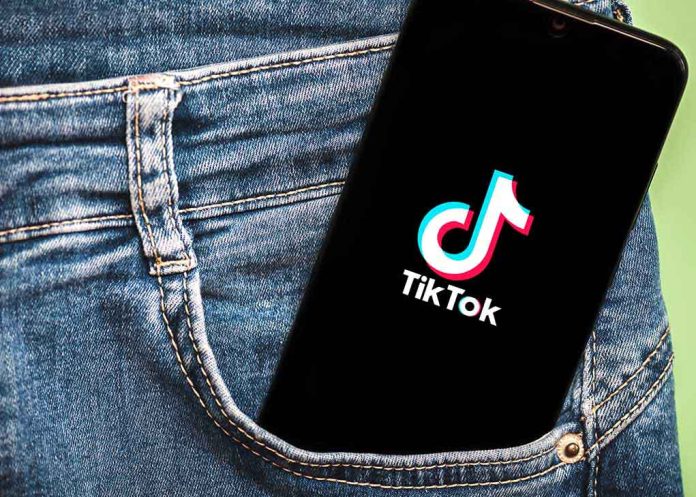 Americans Want To Ban Dangerous App
(IntegrityMag.com) – Things change pretty quickly in the world of social media. Twenty years ago, the concept had yet to come into existence, but now it's one of the most important drivers of societal, corporate, and political change. As rapid as the pace of development is in this space, few platforms have hurtled to the top as quickly as TikTok. The short-form video streaming platform, launched in 2016, has over one billion daily users worldwide. However, the app doesn't thrill everyone.
Most Americans Want To Ban TikTok
According to a recent poll from the nonprofit Convention of States Action and the Trafalgar Group, 58.6% of respondents would like to see American app stores ban TikTok. This result follows the revelation that company employees based in China can access the user data of Americans who have the app on their phones. Many people believe the situation poses a grave security risk. A big part of the problem is the parent company, ByteDance, which has suspected ties to the authoritarian Chinese Communist Party (CCP).
Aside from national security considerations, many people worry about TikTok's effects on its users, particularly younger ones. Studies have shown the app can be addictive for young adults, and excessive use can cause various types of harm to developing brains.
Just 17.8% of poll respondents opposed removing TikTok from app stores, while 23.6% were unsure. This survey sought the opinions of 1,000 likely American voters and took place between July 7-10.
What's the Big Deal?
If TikTok poses such a serious risk to our health and national security, why hasn't the push to ban it taken hold in Washington, DC? The app's popularity may play a role.
Since its inception in 2016, particularly since the pandemic's onset, TikTok's ubiquity has skyrocketed. Users praise its algorithm's ability to provide relevant, entertaining content consistently. Of course, the fact it's so enjoyable is part of the problem; as noted above, many young people find themselves addicted to the app.
Creators also have a lot of good things to say about TikTok. Even relatively unknown profiles can go viral on the app if they create a video that strikes a chord with people, and the rewards can be massive. The platform's most popular personalities earn more than many S&P 500 CEOs.
So, what do you think? Is TikTok just a bit of harmless fun, or are there serious risks involved with it that our policymakers need to address?
Copyright 2022, IntegrityMag.com