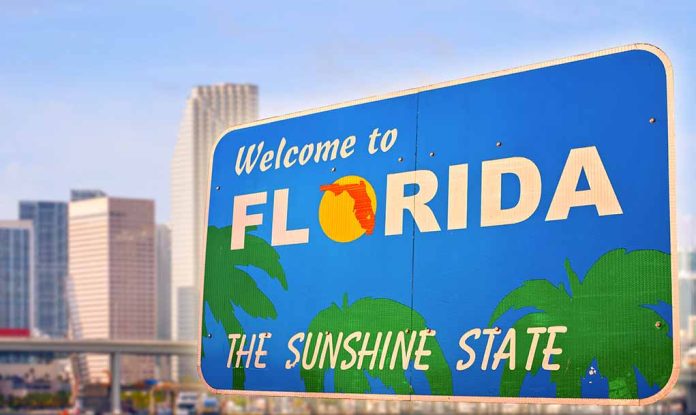 FL Man Hands White House A Nightmare Lawsuit
(IntegrityMag.com) – The Infrastructure Investment and Jobs Act of 2021 was the culmination of months of bitter disputes between Democrats and Republicans. Liberal lawmakers wanted to spend several trillion dollars on various projects, but fiscal conservatives on the other side of the aisle worried about the inflationary effects this runaway expenditure might have. The two sides ultimately agreed to spend $550 billion on infrastructural projects in a bipartisan deal. Still, not everyone is happy with the results.
Businessman Sues Biden Administration, Alleges Discrimination
On Wednesday, July 13, a Florida small business owner filed a lawsuit over one of the infrastructure bill's provisions. Christian Bruckner is the owner of Project Management Corporation, a construction outfit that bids on government contracts like those available under the Infrastructure Investment and Jobs Act.
Bruckner is challenging a condition of the legislation that 10% of the $370 billion allocated for spending on bridges, roads, and other projects related to transportation must go to small businesses belonging to women or specific minority groups. The legislation's exact language is "socially and economically disadvantaged individuals."
A resident of Tampa, Bruckner's parents came to the US in the 1970s, fleeing communist Romania. He's also disabled, having suffered severe injuries in a road accident in 1989. Yet, neither of these factors qualify the small business owner for the $37 billion the bill sets aside for "disadvantaged individuals."
Members of the following racial groups may apply for the ringfenced $37 billion:
Hispanic Americans
Black Americans
Native Americans
Subcontinent Asian Americans
Asian Pacific Americans
Romanian-American males like Christian Bruckner don't qualify. The language also excludes men whose ancestors hail from various European, African, and Asian countries with substantial populations in the United States.
The Lawsuit
Bruckner's case names President Joe Biden, Transportation Secretary Pete Buttigieg, and White House Senior Advisor and Infrastructure Implementation Coordinator Mitch Landrieu as defendants. It seeks to establish that the rule restricting people like Bruckner from applying for all contracts under the infrastructure act is unlawful.
Under the US Constitution, the government can't discriminate based on gender or race. Certain exceptions to this rule exist, but strict requirements limit them. Bruckner contends that the legislation doesn't satisfy those requirements, making it unconstitutional.
The suit seeks a preliminary injunction to reverse the rule in the short term, pending a full decision, and a permanent injunction barring the government from imposing race- or gender-related restrictions.
Do you think this lawsuit will succeed?
Copyright 2022, IntegrityMag.com