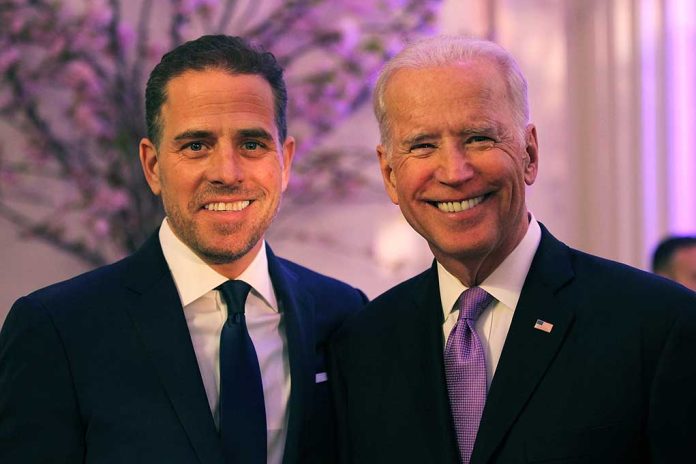 Ultimate Proof That The Liar In Chief Isn't Fooling Anybody
(IntegrityMag.com) – President Joe Biden's son, Hunter Biden, has been the source of a huge amount of embarrassment for the White House since the current administration's first days. There have been countless revelations about personal difficulties and questionable business dealings surrounding the younger Biden, many of them stemming from a laptop that appeared in a Delaware computer repair shop shortly before the 2020 presidential election. According to a new poll, voters believe the president knows more about his son's conduct than he's willing to admit.
On Tuesday, July 19, Rasmussen Reports released the results of a new survey about Hunter Biden and his father. The study showed a staggering 69% of "likely US voters" don't believe Joe Biden's claims he had no idea about Hunter's foreign business engagements. Furthermore, nearly half of those who responded (49%) think it's "very likely" the president had some knowledge of his son's activities.
Poll: Voters Say Biden 'Likely' Profited from Hunter Biden's Shady Business Dealings https://t.co/QTxB4p800b via @BreitbartNews

— Chris 🇺🇸 (@Chris_1791) July 19, 2022
Even more troubling is the fact 62% of poll participants believed Joe Biden himself personally profited from business dealings with firms connected to the Chinese government. Republican voters (83%) were the most inclined to feel this was "somewhat likely," but 67% of independents agreed.
Is it time Joe Biden told the truth about his son's exploits to the American people?
Copyright 2022, IntegrityMag.com