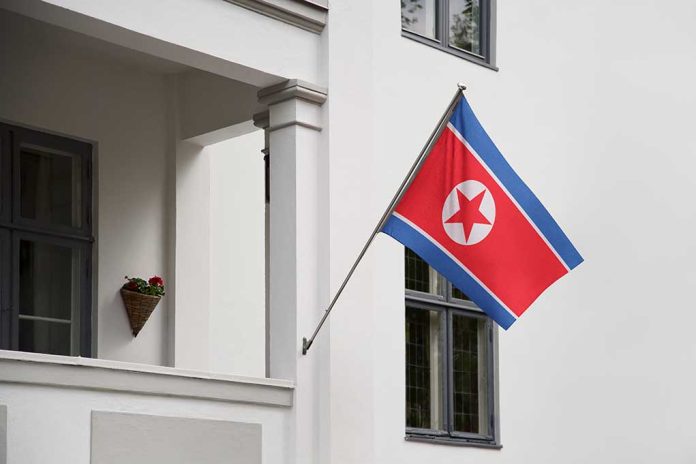 North Korea Partners Up With Putin – This Can't Be Good
(IntegrityMag.com) – The war between Russia and Ukraine has caused major devastation in the worst-affected areas, such as the Donbas region, leaving the Kremlin with a problem to solve: Even if it manages to exert full control over invaded areas, it will have major reconstruction ahead. Moscow has apparently picked up an unlikely ally in this effort, North Korea.
In an interview on Monday, July 18, the Russian ambassador to North Korea, Alexander Matsegora, said workers from the latter nation would help with the effort to rebuild the Donbas region once the conflict in the area subsides.
Russia Recruits North Koreans to Rebuild Occupied Donbas

North Korean workers will aid Russia in reconstructing occupied Donbas in eastern Ukraine, which has been severely damaged during the Russia-Ukraine war, the Russian ambassador to Pyongyang said.https://t.co/WxV1YZIY1O

— Diana Glebova (@DianaGlebova) July 19, 2022
Matsegora discussed the closer ties the two nations have developed of late, highlighting the fact North Korea has officially recognized the Luhansk People's Republic (LNR) and Donetsk People's Republic (DNR) following their respective proclamations of independence in 2014. Russia and Syria are the only other countries that have taken this step.
North Korea previously indicated its pro-Russia position when the invasion began earlier this year. In March, the Asian nation was among just five worldwide to vote against a United Nations resolution condemning Russian President Vladimir Putin's war.
Does the prospect of an alliance between Russia and North Korea frighten you? What else might the two countries be planning together?
Copyright 2022, IntegrityMag.com