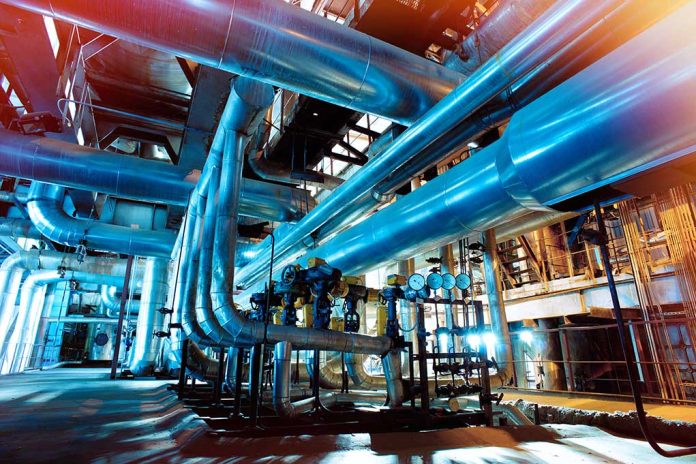 Incredible Bill Would GUARANTEE America's Energy Independence
(IntegrityMag.com) – Since the beginning of President Joe Biden's administration, fossil-fuel production and consumption have been contentious topics. They've attained an even sharper focus since the Russian invasion of Ukraine, which has driven gas prices to unprecedented peaks. Many Americans have questioned why the president remains so stubborn in his refusal to allow more oil and gas production domestically. Now, a Republican proposal in Congress is seeking to cement an element of Trump-era energy and policy into law.
Budd Introduces Legislation To Free Up Pipeline Construction
According to an exclusive report from Breitbart News, Rep. Ted Budd (R-NC) has assembled a piece of legislation to stand in the way of states seeking to block pipeline construction. The bill is in line with a Section 401 Certification Rule under the 2020 Clean Water Act, a measure introduced during the Trump administration.
That rule sought to limit the grounds on which states could object to the construction of pipelines within their borders. Under the Federal Water Pollution Control Act, states and tribes can block federal energy projects if those projects bring about water quality degradation within their borders. However, some states used the legislation as authority to block these projects without any legitimate concerns about water quality. Trump's rule made it so states cannot use the bill to object to the certification of projects unless the disimprovement of water quality is a factor. Rep. Budd's bill would put this rule on a legislative footing.
Budd stated this legislation is crucial now, given the exorbitant prices Americans are paying to fill their cars and heat their homes.
Will the Bill Pass Into Law?
The environment and energy costs are two of the most important issues facing Congress, and, regrettably, lawmakers cannot seem to agree on a balance between them. So, with Democrats currently holding a majority in both the Senate and the House of Representatives, this legislative effort's prospects of success appear slim.
Trump's Efforts To Protect Pipeline Construction
The 45th president was a keen advocate of domestic energy production efforts during his time in the White House. His work to protect the industry stretched far beyond the Section 401 Certification Rule. For example, his administration gave the green light to the Keystone XL pipeline project, an $8-billion undertaking that would have allowed for oil transfer from Canada to the US Gulf Coast. President Biden paused building almost immediately after taking office.
Would you like to see Rep. Budd's legislation pass into law? What do you think its chances are?
Copyright 2022, IntegrityMag.com