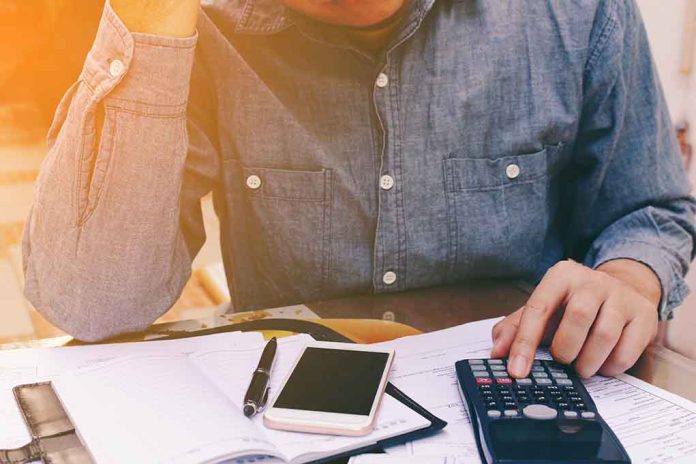 Quick Guide To Getting Federal Assistance When You Need It Most
(IntegrityMag.com) – Around 64% of Americans live paycheck to paycheck. That means that even a minor disaster could quickly send the family's finances swinging out of control, leaving the family unsure of what to do next. Fortunately, there are federal assistance programs in place that can help families and individuals in the midst of a dire situation find the funding and resources they need to make it through.
Finding Help in a Dire Situation: Benefits.gov
Benefits.gov is a government-created site designed to provide people with information about the resources they may have available in the event of an emergency. Often, people aren't sure what they should do if they end up in the midst of a disaster. With Benefits.gov, however, it's easy to see at a glance what resources are available and how to apply.
Benefit Finder
One of the most effective ways to determine what resources a family may be able to access is simply using the Benefit Finder tool. The tool will ask a number of questions about you, your family situation, your financial situation, and your needs, then direct you to the resources you can use to apply for assistance. The Benefits Finder tool is a useful tool when you aren't sure what resources are available in your specific situation, but you know you need assistance as soon as possible.
Browsing Based on Your Situation
In addition to offering the Benefits Finder tool that can help people determine what resources they may be able to access, Benefits.gov allows users to browse for resources that fit their specific situations. Categories may include:
Disaster relief
Healthcare challenges
Financial assistance
Education assistance
Food and nutrition
Immigrant and refugee assistance
Grants
Loans
Military assistance programs
Browsing according to these categories can give people a better idea of what resources might be available to them in their specific situations or provide them with more information about different strategies they can use to obtain assistance from the government.
Are You a Family in Need?
The government provides a number of programs intended to aid families in need. You may, for example, be able to access programs like:
CHIP
CHIP provides health insurance for children from low-income families, which can make medical procedures more affordable.
WIC
The Special Supplemental Nutrition Program for Women, Infants, and Children offers specific food support for women, infants, and young children, generally in the form of vouchers for the supplies most often needed.
SNAP
The Supplemental Nutrition Assistance Program offers food support to families that might not otherwise have the resources they need to feed themselves.
Section 8
Section 8 housing, also known as the Housing Choice Voucher Program, helps provide much-needed housing support for low-income families who might not otherwise be able to handle their housing needs.
LIHEAP
The Low Income Housing Energy Assistance Program helps provide help covering essential bills, including electricity bills, for needy families.
Medicare and Medicaid
Medicare and Medicaid provide low-cost health insurance coverage options for seniors and disabled individuals. These insurance programs can make healthcare more affordable for people who might not otherwise be able to get the treatment they need.
Get the Help You Need
In the midst of challenging circumstances, it can feel as though there is no way out. Fortunately, the government does provide a number of lifeline programs that can help individuals in need get the support they require to raise their overall quality of life. If you're in the midst of a dire situation, check out Benefits.gov to learn more about the programs that might be available to you and what support you may have the right to pursue in the midst of those challenges.
Copyright 2022, IntegrityMag.com