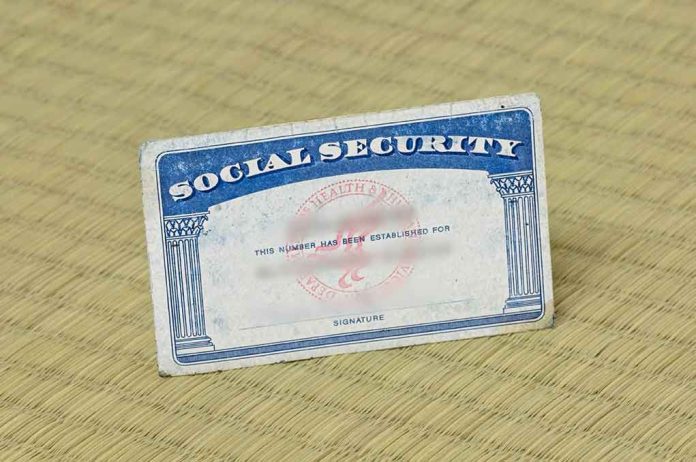 The Easiest Way To Change Your Name On Your Social Security Card
(IntegrityMag.com) – Married? Divorced? Changing your name for some other purpose? Whatever the reason is for changing your name, the Social Security Administration (SSA) can help you get your card updated — as long as you have all of your paperwork in order.
Provide Proof
The first step is to inform the SSA you plan to change your name, so they can update your information and ensure you continue to receive any benefits without losing what you've put into Social Security. You'll need to present your legal name change and identity documentation before the SSA will change the name on your Social Security Card (SSC).
US citizens need to provide proof of their citizenship if they're not already in the SSA database. These documents must be originals, not photocopied or notarized.
To prove you're an American citizen, you'll need to provide at least one of the following:
Valid and unexpired US Passport
Certificate of Citizenship
Certificate of Naturalization
US Consular Report of Birth Abroad
US Birth Certificate
You'll still need a few documents before the SSA will change the name on your SSC and issue a new one. For starters, you'll need to prove your identity by providing a US Driver's License, US Passport or a State-issued non-driver's Identification Card. Still, if you cannot provide any of those documents, the SSA may accept a health insurance card or an employer, military or school identification card.
Even with all of these documents, you still won't have enough to get the name on your SSC changed. You must provide proof of your legal name change as well. You can prove your name was legally changed by presenting either a marriage document, divorce decree, court order for a name change or a Certificate of Naturalization showing a name change. Once you have all the required documentation, you're ready to apply for a name change on your SSC.
Applying
There are two ways you can easily apply for an SSC name change. The first option is to fill out the SSA's online form. Once done, complete the instructions correctly to ensure you receive your new SSC in a timely fashion.
Alternatively, you can visit your local SSA field office to pick up and fill out a physical copy of the SS-5 form needed to apply for an SSC name change. You can use the SSA's search tool to locate the field office nearest to you.
You can visit the SSA's Social Security and Number page for complete instructions to apply for an updated SSC, including instructions for non-citizens. If you're attempting to replace a lost or stolen card, you can request a new card through the site's my Social Security account in most cases.
Keep in mind many SSA field offices are not accepting in-person applications or appointments due to COVID-19, and your best option is to call the SSA or use their online portal.
Copyright 2022, IntegrityMag.com