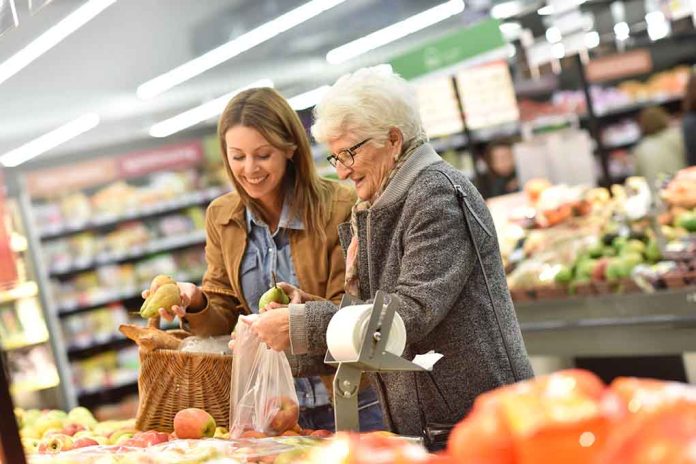 Your All-In-One Guide To the Supplemental Nutrition Assistance Program (SNAP) Benefits
(IntegrityMag.com) – With many families still struggling to recover from the pandemic and with rising grocery prices, those same families may be wondering how they can keep themselves fed with healthy foods.
The federal government's Supplemental Nutrition Assistance Program (SNAP) is designed to help lower-income families and individuals put healthy food on the table.
Who is eligible for SNAP?
Eligibility for SNAP benefits is determined on a state-by-state basis, but the federal government offers guidelines each year on who should be eligible. For the 2022 fiscal year, which runs from Oct. 1, 2021, to Sept. 30, 2022, those eligible generally were to have a gross monthly income of 130 percent of the poverty level or a net monthly income of 100 percent of the poverty level. Because income and cost of living differ from state to state, eligibility is based on the income levels in each state, rather than on a national level. The standards for the next fiscal year generally are announced in August.
Eligibility also is based on the number of people living in a household who share meals together. For example, a family with two parents and three children will qualify with a higher income than a family with one parent and two children. But if a sibling or parent for the one-parent household also lives there and shares meals, their income would be included and they also would increase the household size by one. If a person 60 or older lives in the house, they may qualify as a separate household even if they share meals.
Households also can be eligible for benefits if their income is higher but their monthly housing cost is half or more of their income.
Because of all the factors that go into determining eligibility, meeting with a state SNAP representative is the best way to determine who is eligible for SNAP benefits.
How does SNAP work?
Once a household qualifies for SNAP, the head of household receives an EBT card that works like a debit card to purchase food items at stores that accept SNAP benefits. The monthly benefit is automatically loaded onto the EBT card at the beginning of each month or on the last business day before if the beginning of the month falls on a weekend or holiday.
When a household is determined to be eligible, they will be told how long they are eligible to receive benefits, which is called the certification period. Before the certification period ends, the household will be notified that they need to recertify with the state agency.
How much are SNAP benefits, and what can they be spent on?
The federal government sets the maximum SNAP benefit, based on household size, each year. For fiscal 2022, the maximum benefit for a 1-person household is $250. The amount for other household sizes are: 2-$459, 3-$658, 4-$835, 5-$992, 6-$1,190, 7-$1,316, 8-$1,504; after that it's $188 additional per person.
SNAP benefits may be spent only on food items, such as bread, fruits, vegetables, meat, non-alcoholic beverages, milk, etc. SNAP benefits cannot be spent on non-food items, such as alcoholic beverages, tobacco products, cleaning supplies, hygiene items, and pet foods. SNAP benefits can be spent on seeds or plants if they are to grow food for the family. They cannot be spent on prepared foods that are served hot.
SNAP EBT cards can be used at most groceries stores, farmer's markets, and convenience stores that have agreed to accept the cards.
Any household that struggles with meeting a healthy food budget would be wise to inquire with the state agency that handles SNAP benefits to determine if they qualify for this extra food money each month.
Copyright 2022, IntegrityMag.com